When I ran Mac OS X Hints, I had a tradition of running April Fool's Day pranks. Here's a link to every one I ever published (including the intro of each) from 2003 through 2010 when I departed for Many Tricks. I've also found and included the images that went with each post, as these have vanished from the static version of the site that remains online.

2003: PR: macosxhints.com announces future direction
Beaverton, OR -- April 1, 2003 -- macosxhints.com today announced its new strategic direction to address the constant need for growth in the dynamic web site information portal business. In a highly anticipated move, the site announced that all future hints will eventually focus solely on the WindowsXP platform.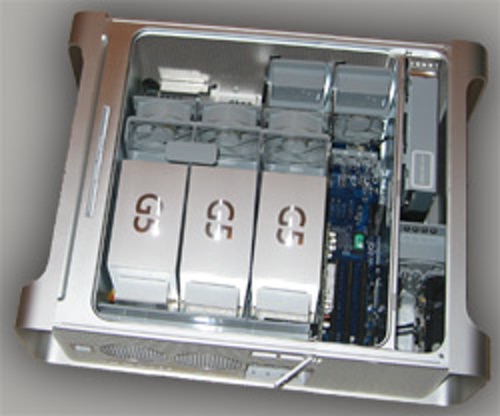 2004: Apple releases speed- and CPU-bumped G5s
Cupertino, CA -- April 1, 2004 -- Apple today announced its first-ever triple-CPU system, the PowerMac G5 Cubed. Featuring a total of three G5 processors, the G5 Cubed offers unmatched desktop processing power. "It's clearly the fastest thing we've ever made, and it's head and shoulders above anything the Wintel world has to offer," said Apple and Pixar CEO Steve Jobs.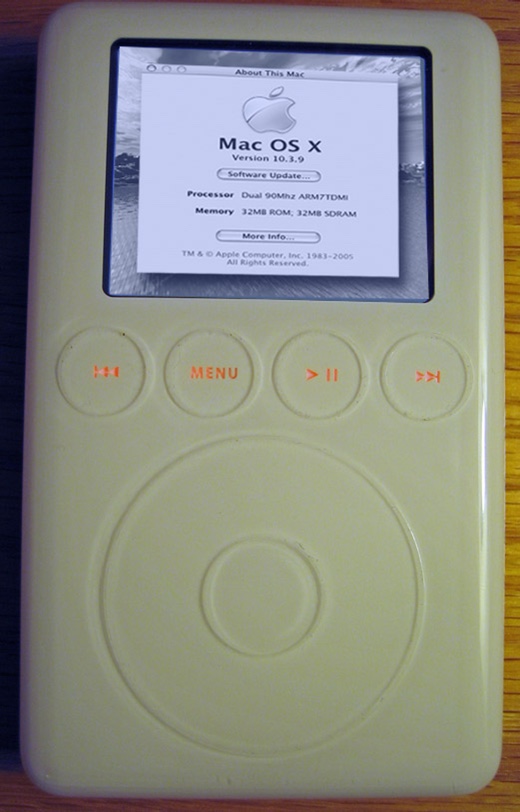 2005: Install and run OS X on an iPod
After running this site for a few years, I've come to know many people in the Mac world. Many of these fine folks are slaving away on pet projects, most of which will never see the light of day. Yet still, they toil, hoping for success. My good friend Richard is one such person. He's been obsessed with running OS X on his iPod since the day he bought his first generation machine. Not just installing it and booting a Mac with the iPod, but honest-to-goodness using OS X on the iPod. I should preface and say that Richard is brilliant, stubborn, and amazingly resourceful ... three required qualities for this particular project!