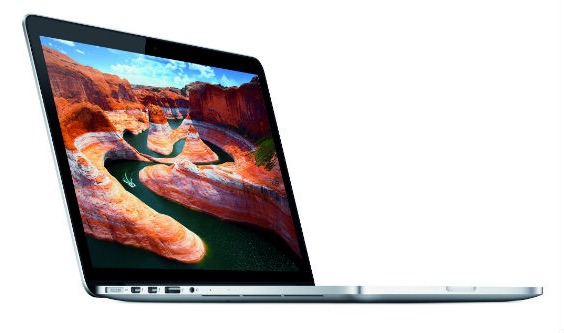 As I sit here working on my late 2013 13" Retina MacBook Pro (rMPB from here on), I wonder if it will be the last Mac laptop I ever own.
That's a strong statement, I know, but Apple's pursuit of an insanely stupid "as thin as a knife edge at all costs" design goal has led to a new generation of machines that make them much less portable than they were before…despite being thinner and lighter.
Here't the thing, Apple: Beyond a certain point, thinness is irrelevant. And honesty, you've more than reached that point with every laptop you make. You reached that point, in fact, a few years ago.
There are many things I love about my 2013 13" rMBP, including the variety of ports it includes:
MagSafe Power • 2x Thunderbolt 2 • 2x USB3 • HDMI • SDXC card slot
All of those ports (plus headphone jack and dual microphones) are packed into a very small and light chassis: It's .71" (1.8cm) thick, and weighs 3.46lbs (1.57kg). The new (non Touch Bar) 13" MacBook Pro is .59" (1.49cm) thick and weighs 3.02lbs (1.37kg).
Substantial reductions, to be sure. But to what end? The new machine comes with two USB-C (Thunderbolt 3) ports. That's it. Two. Much of the time, one will be taken up by the power adapter, leaving just one.
Yes, my laptop weighs .44lbs (.20kg) more than the new one. But consider the actual use case of a trip with the laptop: I'd have to pack my bag with any number of adapters and add-ons, which will not only make up the weight difference, but add substantial bulk to my luggage. (Note that I'm not considering the newly-required USB-C cables for connecting my iPhone, for instance; I need to bring a similar cable already, so it's just a change in cable type.)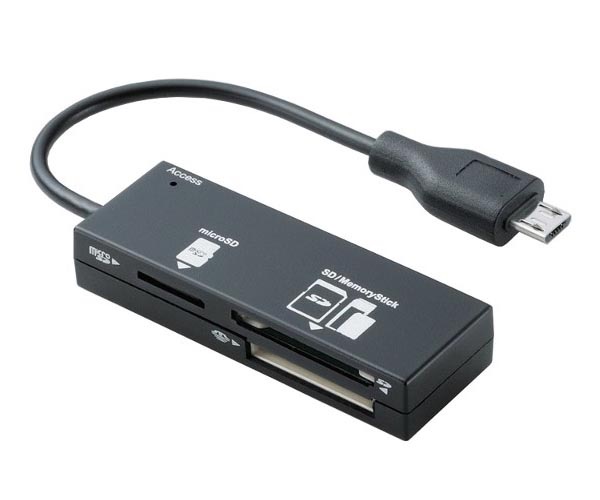 If I want power and more than one other thing connected, I'll need some sort of multi-outlet USB-C adapter. And that adapter needs to include an HDMI or VGA connector, too, if I want to use an external display. If I want to read my camera's memory card, that's another adapter and cable.
Or I could go for the full-on dock solution, like the OWC Thunderbolt 3 dock. But that's a sizable chunk of hardware to drag around, and at nearly $300, it's not cheap. If I did have such a Mac, though, this does look like the best solution. Just look at all those ports!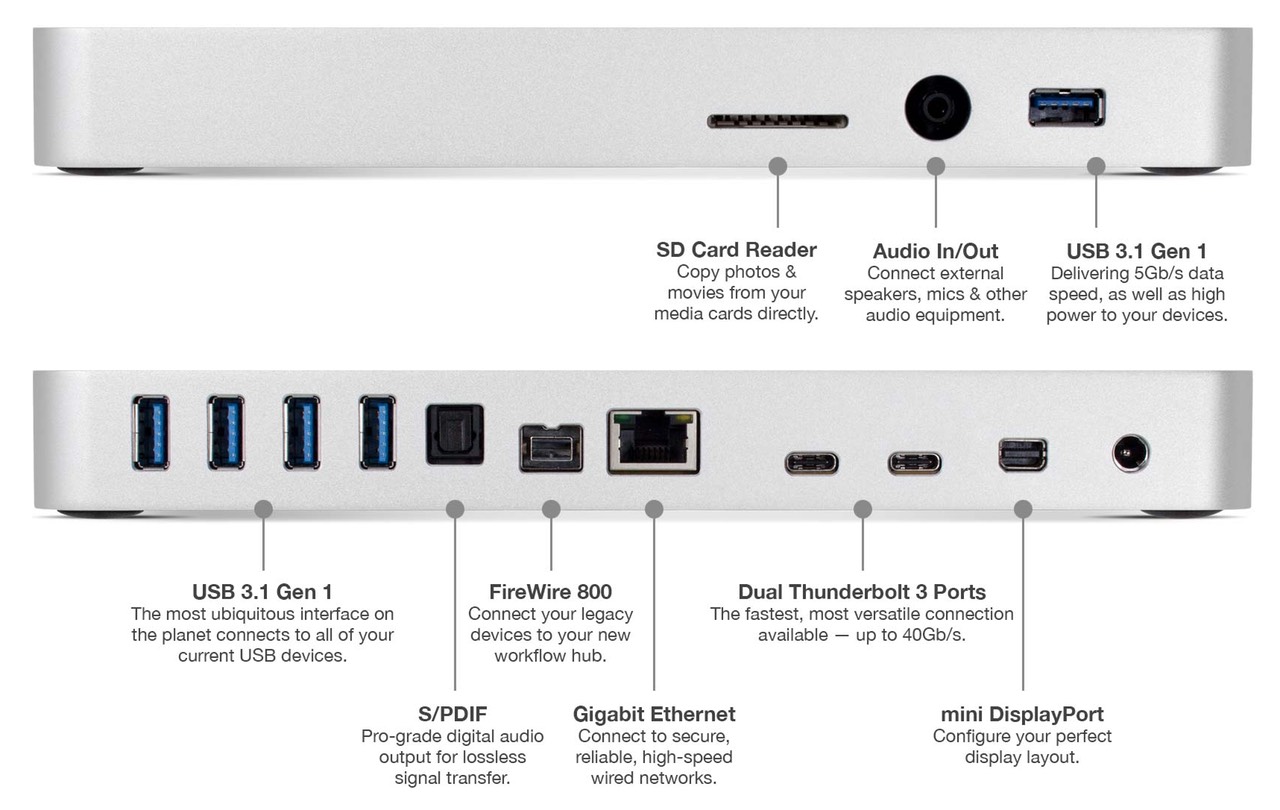 If I went for the 13" MacBook Pro with Touch Bar, I'd get four USB-C ports, but that doesn't solve the camera card issue. And it means I'd have to buy a Mac with a Touch Bar, which I have zero interest in doing. (I'll cover my disdain for the Touch Bar in a future article.)
What about other Mac laptops? There are only two: The MacBook and the 13" MacBook Air.
MacBook: One USB-C. One? Seriously? That's zero after connecting power.
MacBook Air: With the removal of the 11" machine, the remaining 13" offers a decent selection of ports (MagSafe, 2x USB 3, Thunderbolt 2, SDXC card slot), but it's a non-retina screen, and much slower than my current 13" rMBP. I'll be surprised if they sell this model for much longer.
Unfortunately, I don't see Apple changing their feelings towards ports in the future, which means I may be using this 13" Retina MacBook Pro for many years to come. At some point, they'll probably introduce a compelling-enough machine to make lugging the OWC dock around a viable tradeoff. Until then, though, I'm sticking with my port-loaded 13" rMBP.