Way back in 1989, Mazda introduced the MX-5 Miata, its take on the two-seat convertible sports car. To say the car has been successful would be an understatement; it's perennially well reviewed and still going strong 34 years later.
Over the years, we've been lucky enough to own a couple—the first was a 1999 version that we sold shortly before the kids came along. And the second is still ours, a 2020 model that we bought used last summer...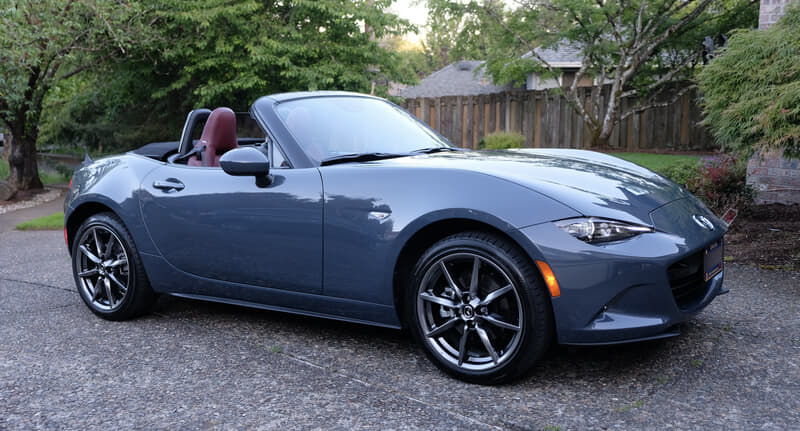 We bought it to have something fun and involving to drive around in—complete with manual transmission, just like in the good old days. But this post isn't about our car, it's about something amazing that Mazda has done—or rather hasn't done—to the Miata over the 34 years of the model's existence: It hasn't bloated it into some oversized imitation of the car it used to be.