The other day while browsing the Mac App Store, I clicked on an app's web site link, only to be greeted with this lovely "Can't Find the Server" error message in Safari…

That got me wondering about just how often that happens—how many apps are out there that are still in the store, yet their developers have closed down their work and moved on to other projects? I thought it might be interesting to look at my App Store purchases and see just how many of them had broken web site links in their App Store entries.
Then I thought that as long as I was looking at each of my purchases, I might as well collect some additional data. So I put together a simple FileMaker Pro database with a few fields for each app…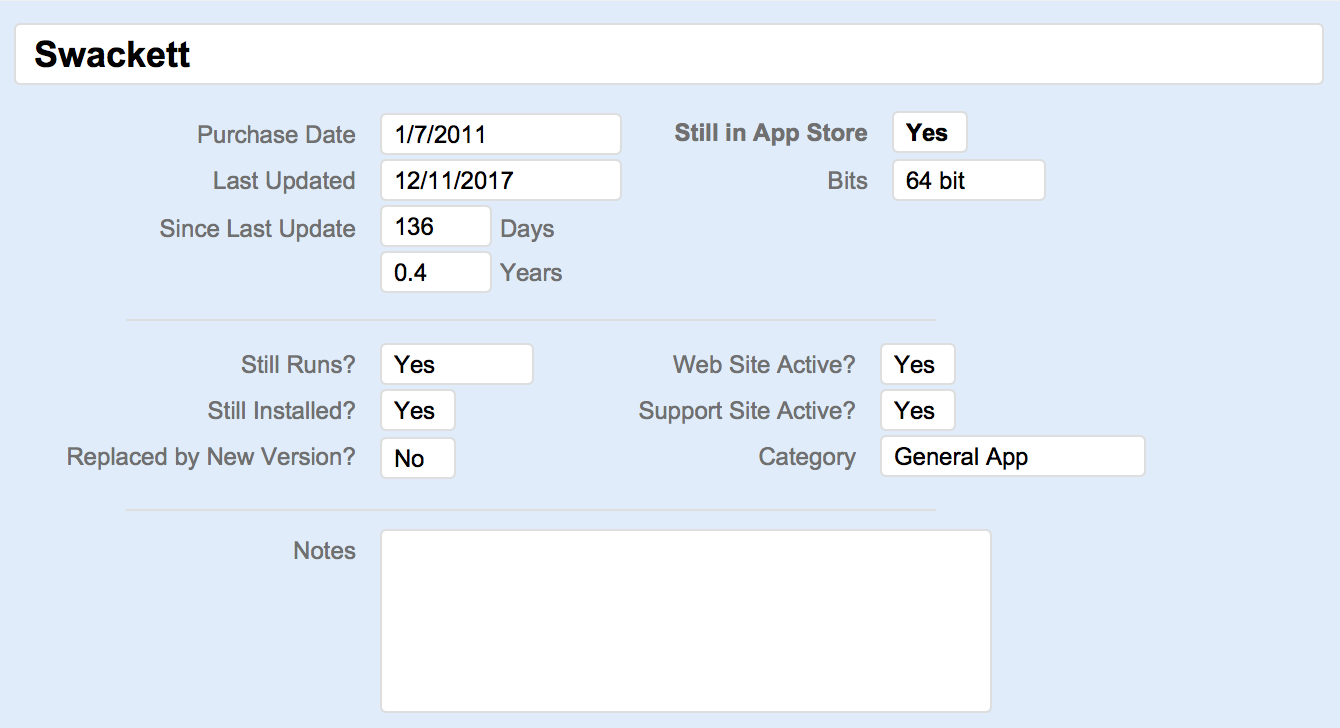 During my spare time over a few days and nights, I went through every entry in my App Store Purchased list (after unhiding some apps that I'd hidden). I installed them (if they weren't already installed), tried to run them, and completed the above data card for each app.
I then tried to answer some questions about my App Store purchases over the years…
How many apps have I purchased?

[116]

How many do I still use?

[35]

What types of apps do I purchase?

[A variety; lots of games]

How many appear to have no-longer-there developers?

[5]

How many of the apps are still in the App Store?

[90]

How recently have those apps been updated?

[Check the chart]
If you want more detail than the [bracketed tl;dr notes] provide, keep reading…