While working on some photos this weekend, I noticed that I'd taken two nearly-identical photos of the Enola Gay at the Steven F. Udvar-Hazy Center—nearly identical, but separated by four years: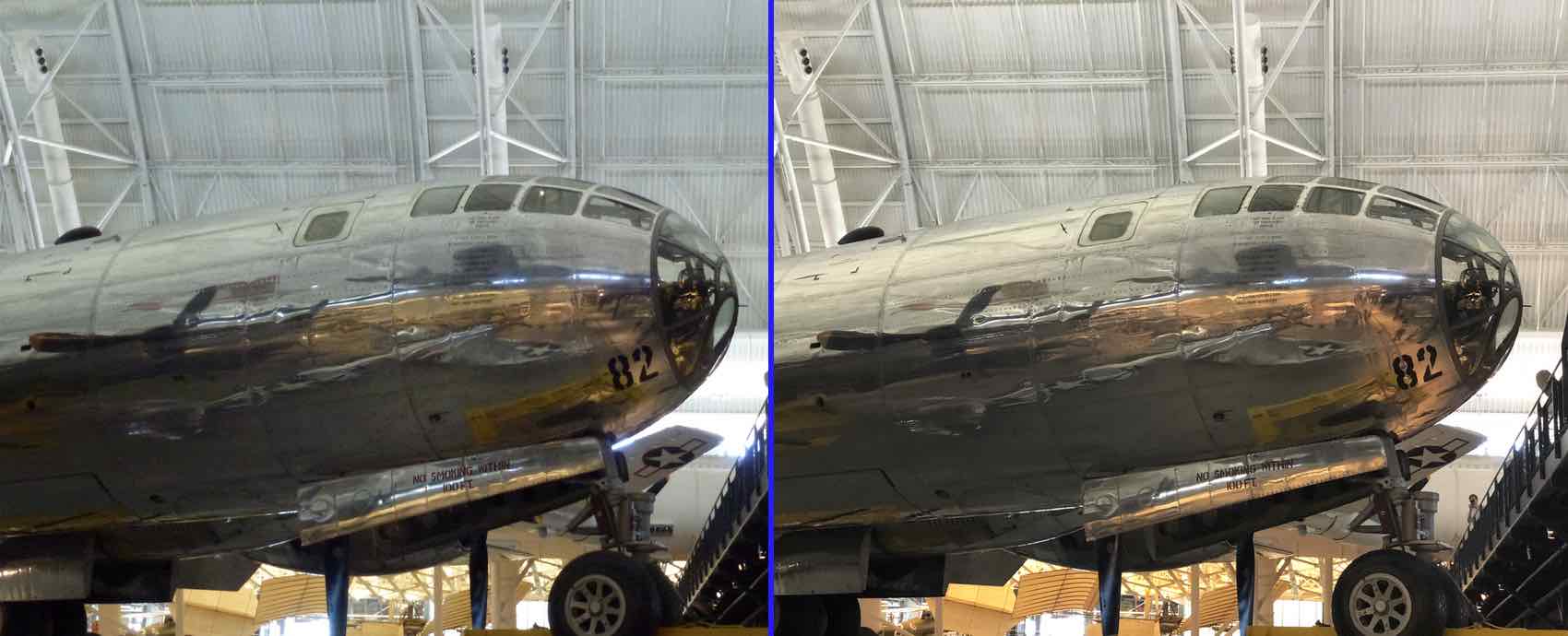 Click once for larger, then click the icon in the upper right of the pop-up for largest vesrion.
The left image was taken in 2014 with a 2011 Pansonic Lumix DMC-ZS10 pocket camera (specifications); the right image was taken in 2018 with my 2017 iPhone 8 Plus. (Interesting to note that I didn't bring my DSLR on either trip…the best camera is the one you have with you, right?)
Neither of the above images has been edited, beyond whatever algorithms the cameras use when saving the photo. Frankly, I was amazed at just how much better the iPhone 8 Plus photo is compared to the one from the Lumix: The Lumix photo is skewed heavily blue, edges aren't well defined, and detail in shadow areas is obscured. The iPhone's image is perhaps just a bit towards the yellow end of the spectrum, but it's miles better than that of the Lumix.