As promised, this collection of five more April Fool's Day pranks completes the set of 10 that began with these five pranks. As with the first group of pranks, this is still applicable…
Note: None of these pranks are destructive in any way, but please make sure you're close by to "solve the problem" before your target's frustration boils over.
And now, on to the second five pranks…
6 – Create strange keyboard shortcuts
Again in System Preferences, you can have a lot of fun with the Text tab on the Keyboard panel. Set up replacements that do all sorts of weird stuff:
Make them think they're just missing their keys, i.e. replace the with tje (you must use at least two keys in the original).
Mess with their grammar thoughts by replacing to with too, their with they're, etc.
Screw up letter case; replace the with tHe, she with shE, etc.
Completely change words, for instance, replace weight with w-you sure it's e before i?-ght or me with me, the brilliant one.
If you have some time, add the words from a full pirate talk dictionary. Hello becomes Ahoy there!, etc.
Change l to 1, o to 0, etc.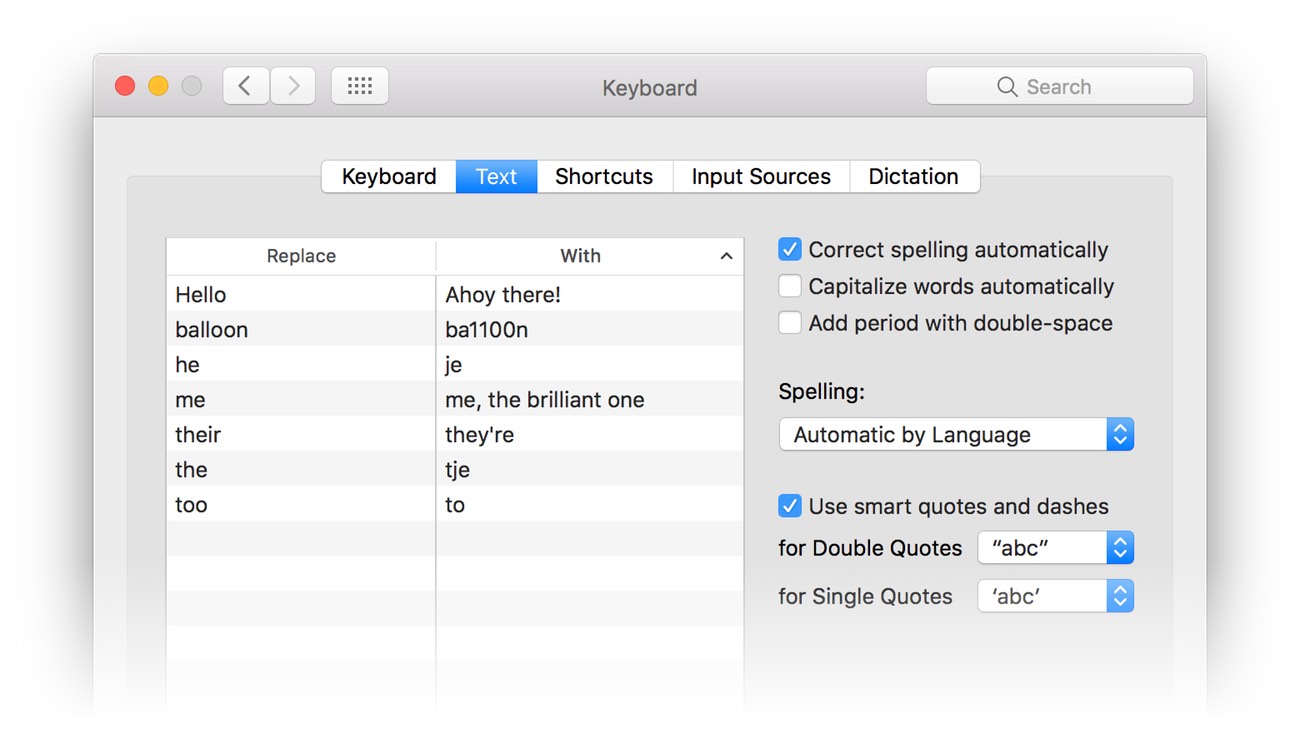 You get the idea.
7 – Run the screen saver in the background
Did you know you can run the screen saver in the background? I explain how in this tip. I'm not sure this has much practical value, but it's certainly fitting for April Fool's Day. Here's how it looks in action, from the original post:
After executing the command, press ⌃L in Terminal (to clear the screen). Then, because you have to leave Terminal running to make this work, minimize the Terminal window to the Dock, then hide the app via ⌘H. Even if your victim finds the Terminal window, they won't know how to stop the screensaver unless they're familiar with background tasks in Unix. (Or until they quit Terminal, which will terminate the screen saver.)