Jan 14 2022: Version 2.5 is out, with a bug fix and a new check for updates button on the help panel. Download the macro, or get the update by manually running the Update check macro within the 2.4 release.
Jan 14 2022: Version 2.4 is out, with an optional "no text" input dialog, a default mode to search a favorite site without a shortcut, and faster processing of search terms.
Jan 9 2022: Version 2.3 is out, with a new download verification feature (which will be useful starting with the next update), a much simpler update checker, and some minor bug fixes.
Jan 4 2022: Version 2.2 is out, with a fix for an annoying bug I introduced in the update checking code that could cause the macro to quit after being invoked. Sorry!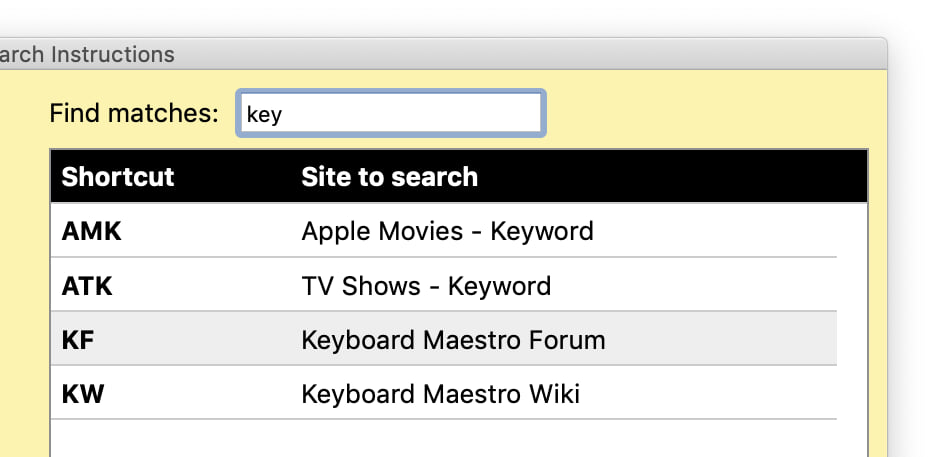 Jan 2 2022: Version 2.1 is out. The most-obvious new feature is shown at right—a live-filter option for the list of shortcuts in help.
But there's lots more—check out the release notes to see the full list, including the newly-added shortcuts.
A week or so ago, I published the first version of Web Search via Shortcuts, my Keyboard Maestro macro that lets you, well, search the web from anywhere via shortcuts—you can type rob macros, for instance, to search this site for entries related to macros.
I was very happy with how the macro worked, but behind the scenes, it wasn't all that good. What started as a small project (make it easier for others to customize the list) turned into a near-total rewrite. So…introducing Web Search via Shortcuts, version 2.0: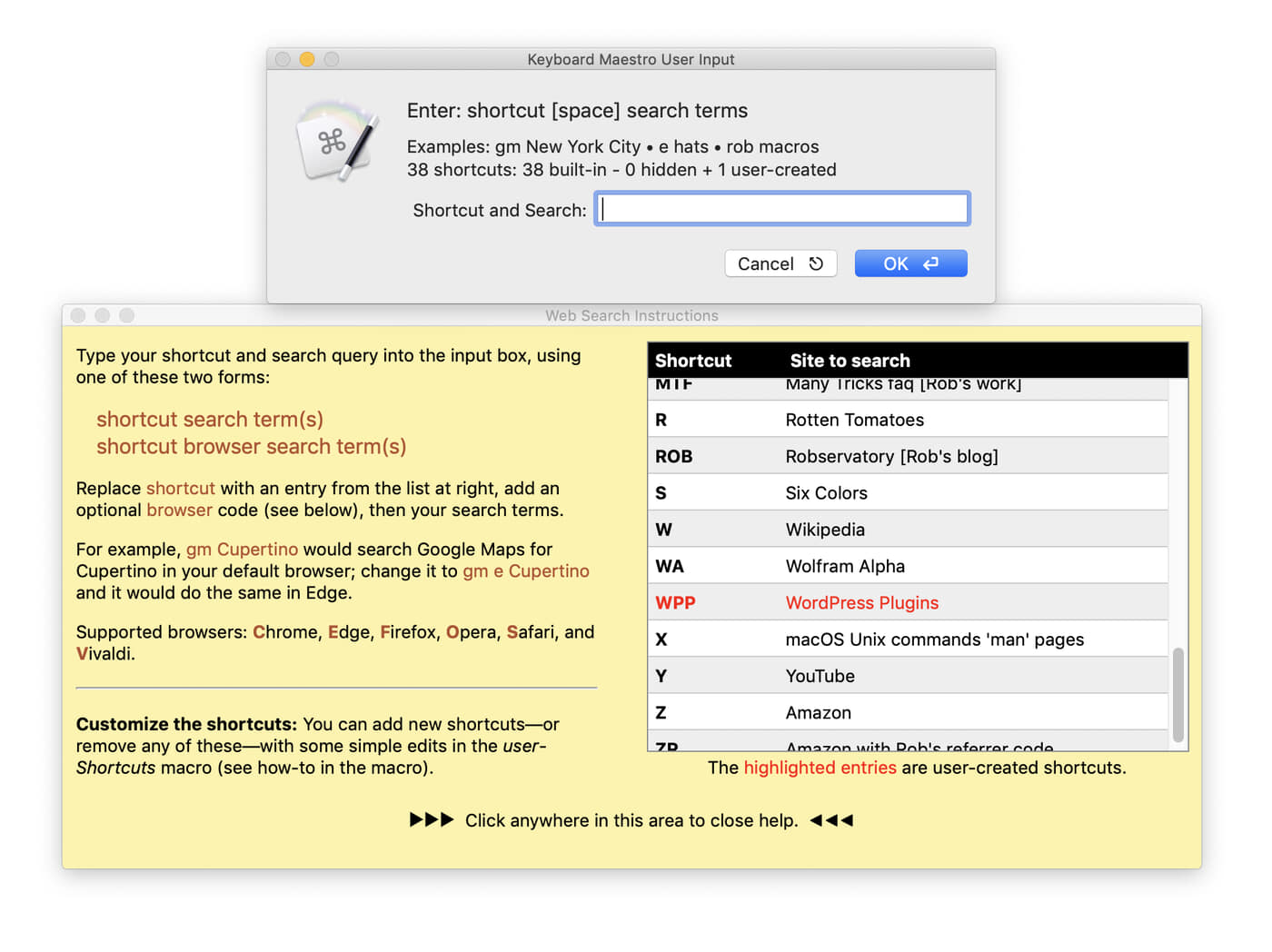 If you need more general information on how the macro works, please refer to the original post; there's a lot there I'm not repeating here.
[continue reading…]