A while back, I wrote about opening Unix man pages in Preview, and this is still my preferred method of browsing man pages. However, there may be times where Preview is overkill, and you want to stay in Terminal, maybe for a short help file such as that for ln. But opening a new window by hand is a bit of a pain, and tabs won't work because you can't see both the window and the man page at the same time.
While browsing the old Mac OS X Hints site, I found this nice solution: Open man pages in a new Terminal window, one that's set up just for reading such pages. It looks something like this (though I've customized my setup; keep reading)…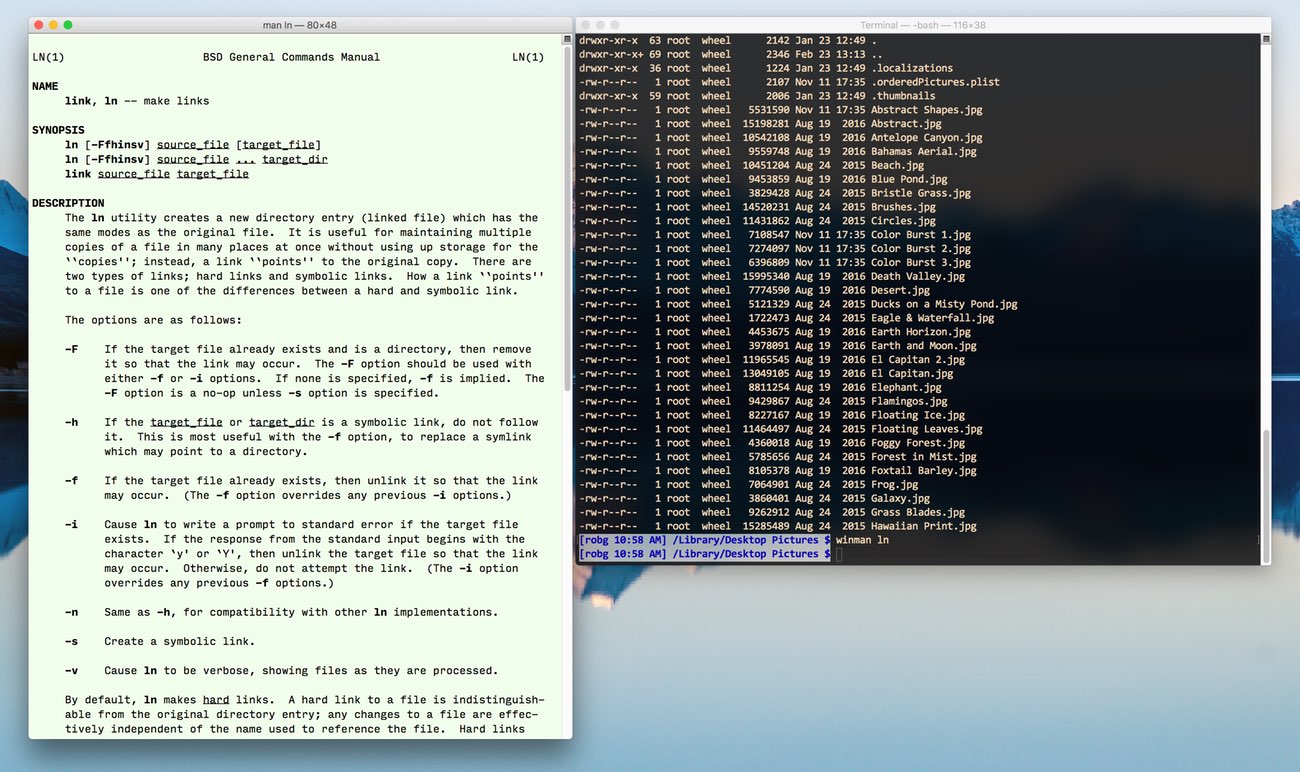 Adding a few lines to your shell's startup file makes opening these 'in their own window' man pages as easy as opening 'regular' man pages.