A while back, David Chartier tweeted this:
https://twitter.com/chartier/status/718107492966862849
David really doesn't like Messages (for many valid reasons), and has often tweeted and written about other, better messaging platforms, including his current best-of-breed example, Facebook's Messenger.
And you know what? In general, I agree with David: Messages sucks. It's got latency issues, messages sometimes vanish, shared URLs are ugly, search is troublesome, it lacks many features found in other apps, etc. Yet still, it's my messaging app of choice, and will remain my messaging app of choice, probably forever. Why?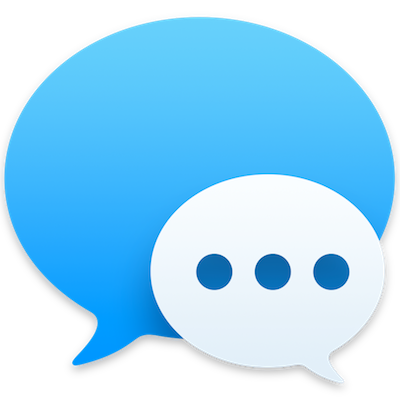 First of all, it's bundled with every Mac and iOS device sold, which means that most of the people in my social group already have it and use it. I don't have to send a link to someone and explain how to install the app, set up an account, find my name/phone number, add me to their group of friends, and initiate a conversation.
Does that make Messages good? No, just because an app is bundled doesn't mean it's excellent. (See previous generations of Internet Explorer on Windows, for instance.) But it does make it pervasive, and in a messaging app, that's what I want.
But even beyond that—even if Messages were so abysmal it lost 50% of the messages I sent and often force rebooted my devices and remotely spilled my milk—I would probably continue to use it. Why? Because Apple isn't in the business of making money off of who I talk to, what I talk to them about, or what devices I use to do that talking. Apple wants to sell devices, not data about how people are using Apple's devices.