My buddy Kirk McElhearn posted a blurb on his blog about Siri and 18th century painters: Siri and the History of Art. In a nutshell, he asked Siri who was the greatest French painter of the 18th century. She replied with "one eighteenth is approximately zero point five five five." Say what?
He asked me to try, but when I tried, here's what I got: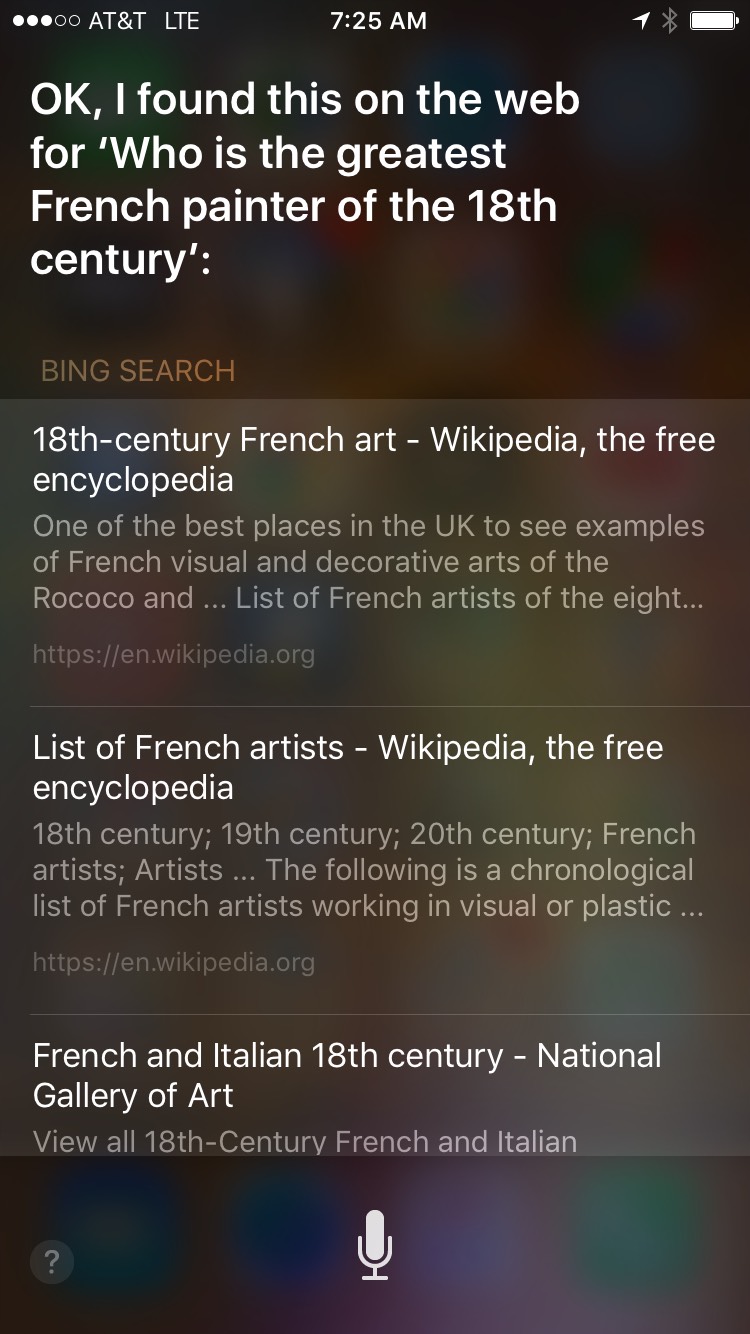 So Siri only knows art history in the USA, it seems? (Kirk lives in the UK.) Actually, no. On closer inspection, when I spoke, Siri heard "Who is the greatest…," versus Kirk's Siri hearing "Who was the greatest…."
So I tried agin, making sure Siri heard me say "was." Sure enough, when Siri hears "was," I get math results. When Siri hears "is," I get art results.
If you want Siri to help you with your history, it seems you should talk to her in the present tense!