At the end of March 2016, I purchased one of the newly-introduced 9.7" iPad Pros—a Gray 128GB Wi-Fi only version, to be exact. And until Friday, that was the last full-size iPad I bought for my personal use. (I did buy an iPad mini at the end of 2017, mainly as a test device for new iOS releases.)
However, early last week I decided it was time to upgrade, and after comparing a few models, I chose the iPad Air—Space Gray, 256GB, WiFi only for $649. I didn't really need 256GB of storage, but Apple, of course, only offers the Air in 64GB or 256GB capacities—and as I had about 110GB of stuff on my old iPad, I had to get the 256GB model.
Physically, they two iPads are nearly identical—despite the iPad Air's much larger display area, it's only 0.4" taller and 0.2" wider than the old Pro (they're both .24" thick), and it weighs but 0.6 ounces more.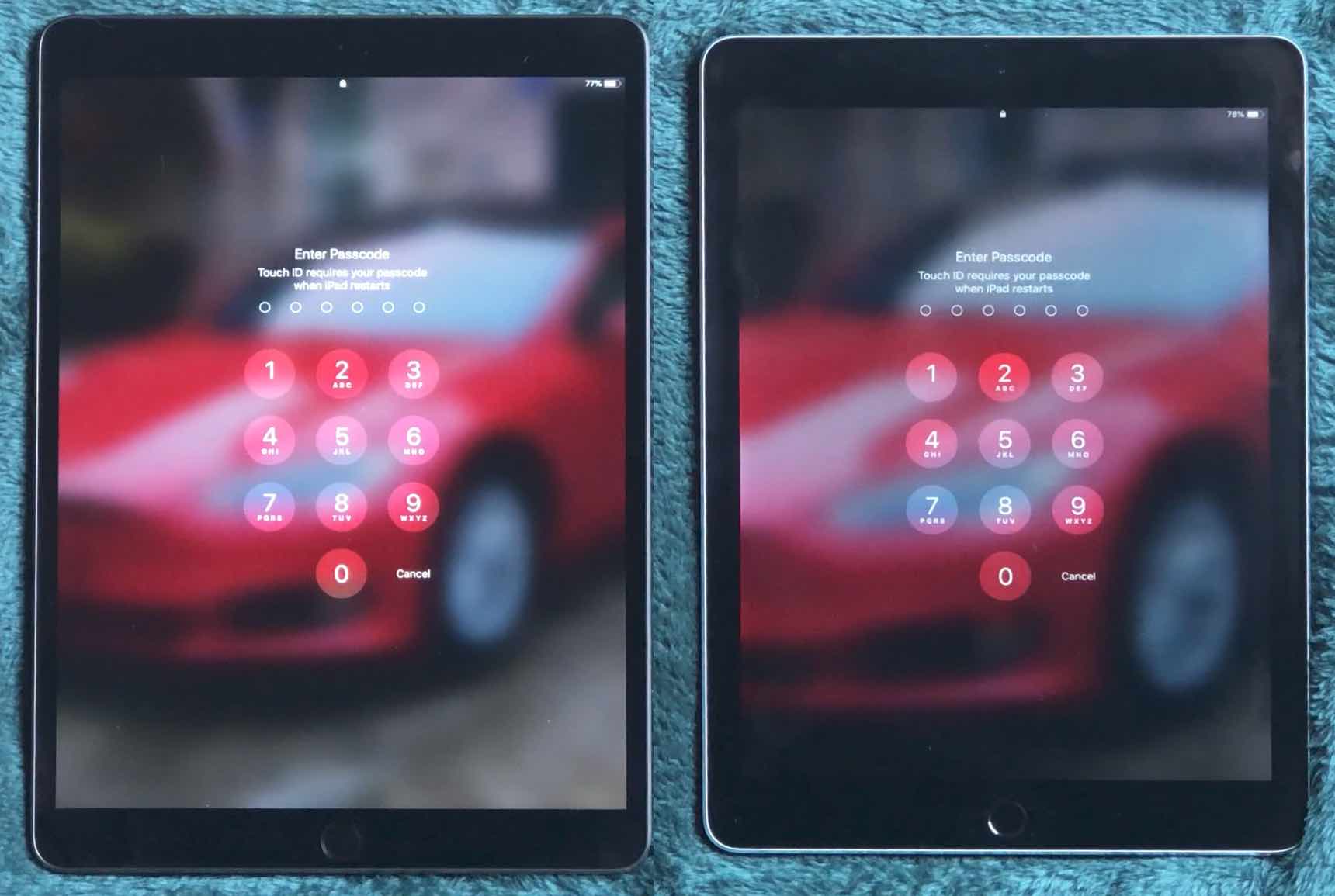 As I had a Pro before, why didn't I buy a Pro this time, too?
I mainly use my iPad for games, watching movies or listening to music, using the internet, reading books, and sending the occasional email. As an iPad will never be my primary work machine, I didn't feel it necessary to pay the extra $2502An iPad Pro 11" with 256GB and WiFi is $899 for an iPad Pro. (And by choosing the Air, I still don't own an Apple device with Face ID.)