I've updated three devices to iOS11, and on my iPad mini and iPhone, Spotlight was behaving very strangely. How strangely? While trying to launch the sports score reporting app theScore, Spotlight apparently thought PCalc was the best match: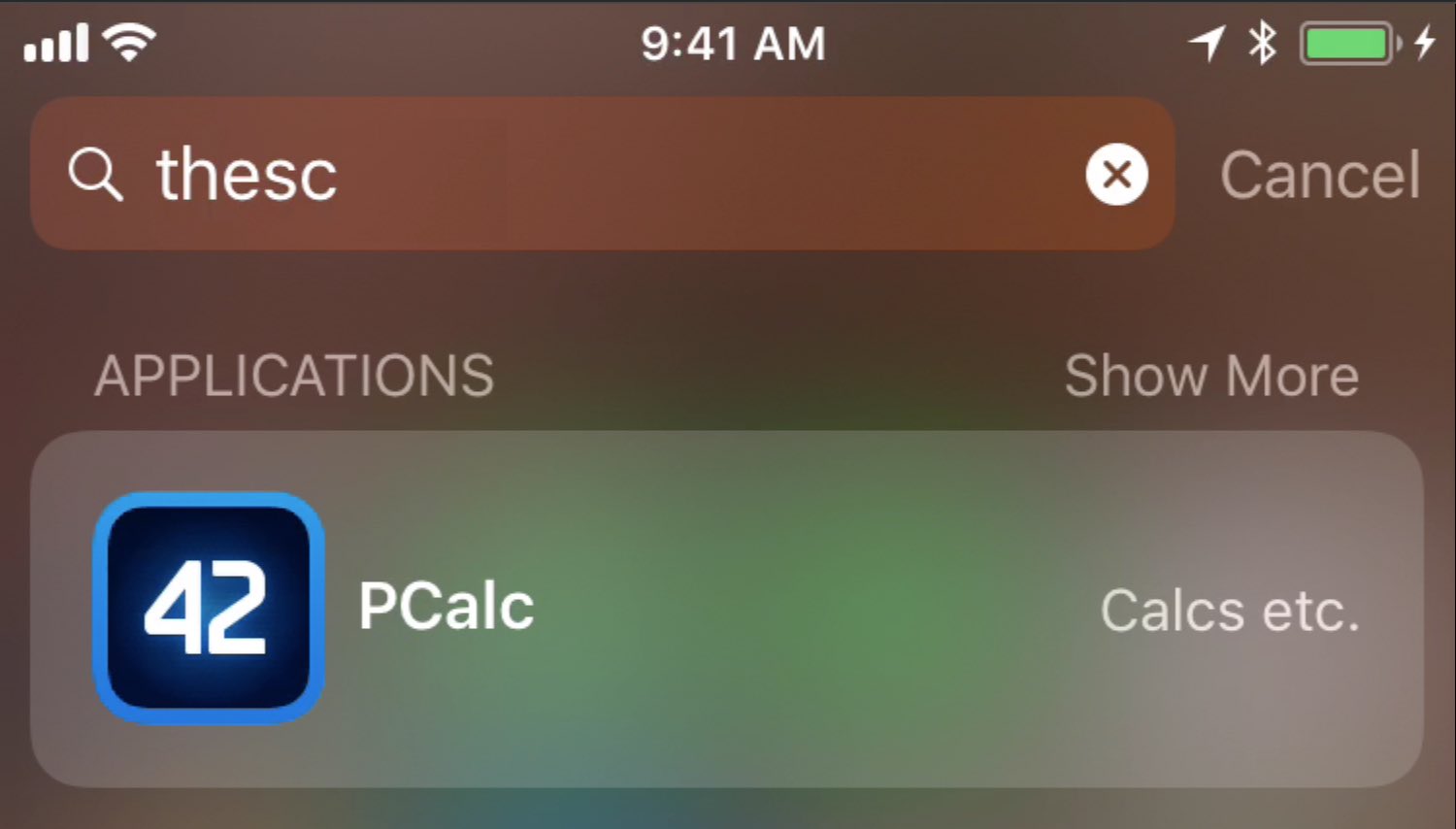 (And no, the 9:41am time indicator was not planned!)
If I finished typing out the entire name, then Spotlight would match…but that's not how it's supposed to work.
To make things more confusing, this was happening with only some searches—others worked just fine. My iPad, on the other hand, had a fully functional Spotlight; all searches worked as expected. At first I thought Spotlight was somehow broken on the two devices, but a quick trip into Settings > Siri & Search revealed the problem…
The problem was that on the non-functional devices, most of my third-party apps were set to Off: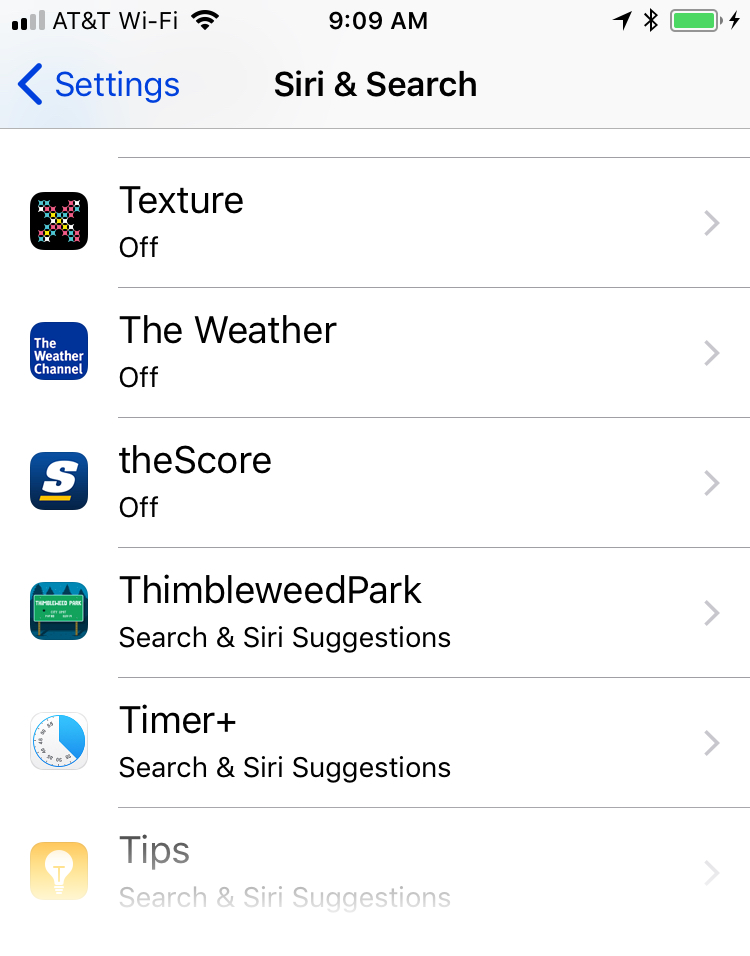 Not every third-party app, though, as seen in the screenshot (Thimbleweed Park), which explains why Spotlight sometimes worked.
The fix is easy enough, though incredibly aggravating and time consuming: I have to tap into every…single…app that's marked as Off, and toggle it on. I cannot overstate how much I'd love a global "enable all" button right now.
And why two of my three devices? I don't know; I can only speculate that I had customized Spotlight's settings on the two broken ones in iOS10, but not on the working one, and somehow, those settings translated to nearly every third-party app being set to Off in iOS11.
And finally, why did PCalc match for theScore? Honestly, I have no idea. There were other apps on the list—both before and after theScore—that were enabled and closer alphabetically. Maybe it has something to do with the app description, too, or maybe James Thomson really does have magical powers…