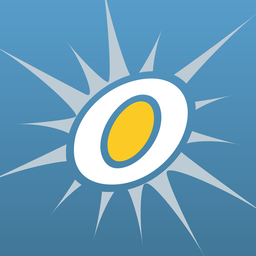 A while back, I created a time lapse movie of a lava lamp warming up. I'd wanted to use my iPhone for this, as time lapse is a built-in feature, but the iPhone implements it in an odd way: The iPhone will vary the time intervals between pictures as your recording time increases. This keeps all time lapse movies to a similar duration (20 to 40 seconds), but it means you can't shoot a constant-rate time lapse movie.
I solved the problem for the lava lamp movie by using OSnap! Pro, a $3.99 iOS app (for both iPhone and iPad). I've wanted to write more about this app for a while (I'll be calling it OSnap from here on out), and a recent snowstorm in central Oregon gave me the perfect chance to test the app again before writing about it…
Ah, if only it went so quickly in reality! Making this movie was a breeze with OSnap! Pro; read on to see what makes OSnap so good (and to see a lame-but-short stop-motion animation movie, too).
OSnap not only lets you set a fixed interval for your time lapse movies, it offers tons of additional controls over just about everything: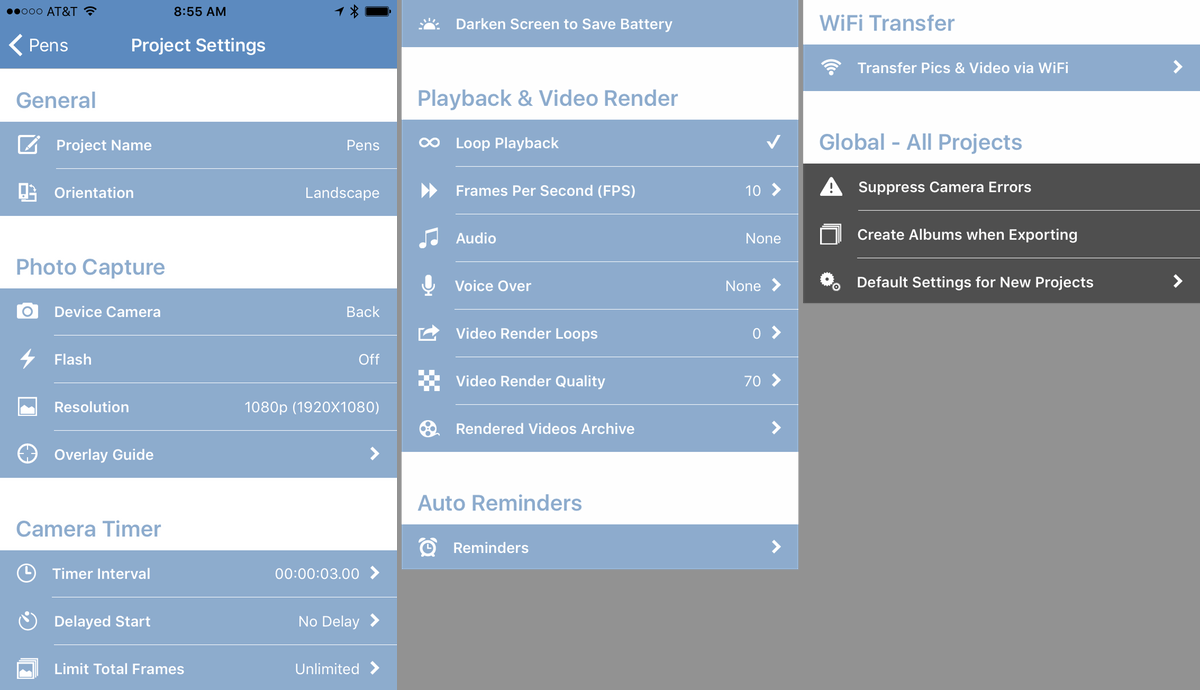 I love this level of control over how the time lapse movie will be created. In particular, being able to set a specific time interval and target frames per second gives me full control over the final product.
While I mainly use OSnap for time lapse movies, it also excels at stop-motion animation, where you take a series of pictures while slowly moving an object around. As a lame example, here are some moving pens…
I made this very quickly, and you'll see some screwups (focus changes, bumped the phone), but it shows what you can do with OSnap.
One of the great things about using OSnap for stop-motion animation is its ability to do onion skinning, where you see a ghost-like image of the prior shot when moving the objects for the next shot. As with the general controls, you have lots of control over the onion skin overlay, too. Here's the setup screen for onion skinning, which shows a real time preview of what you'll see while recording: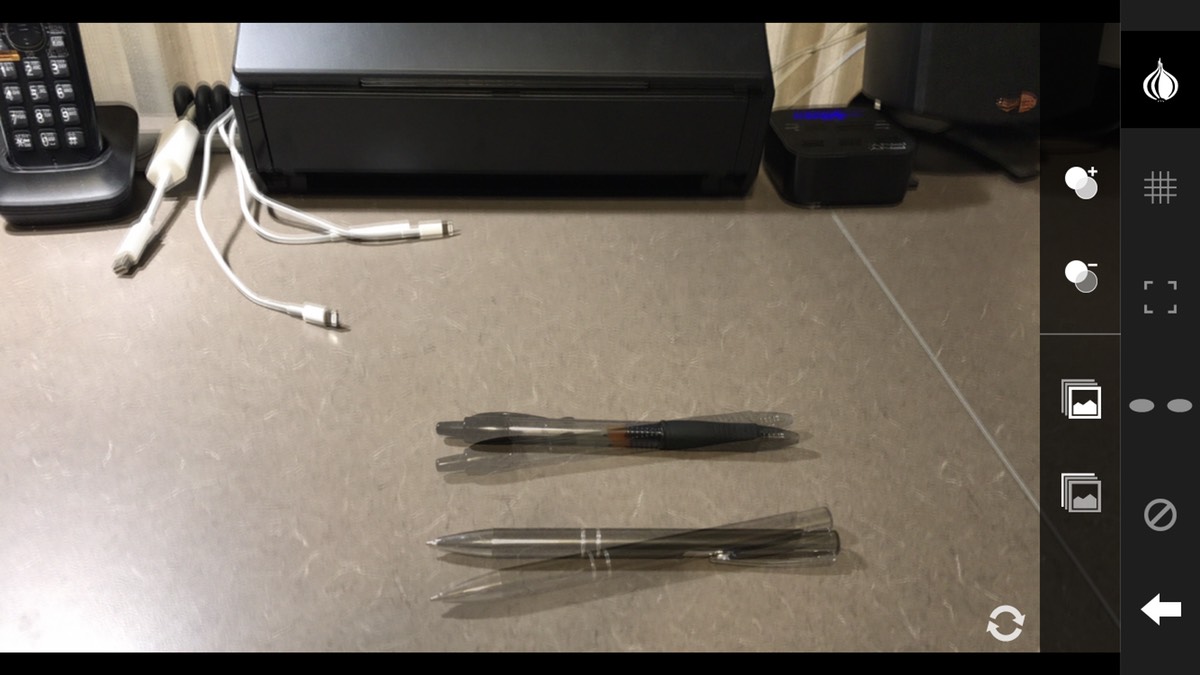 The translucent objects are from the prior still, which makes it simple to judge how much movement to add in the next shot.
I've found OSnap! Pro to be perfect for time lapse movies (I don't do much stop-motion animation), and at just $3.99, well worth the cost. There are three $0.99 in-app purchases—one for voiceover, one for wifi transfer (you an put movies into your phone's camera roll in the base app), and one for importing photos from your camera roll. I bought the wifi transfer add-on, which allows easy transfer of the movies from within the app (using a companion app on your Mac or PC).