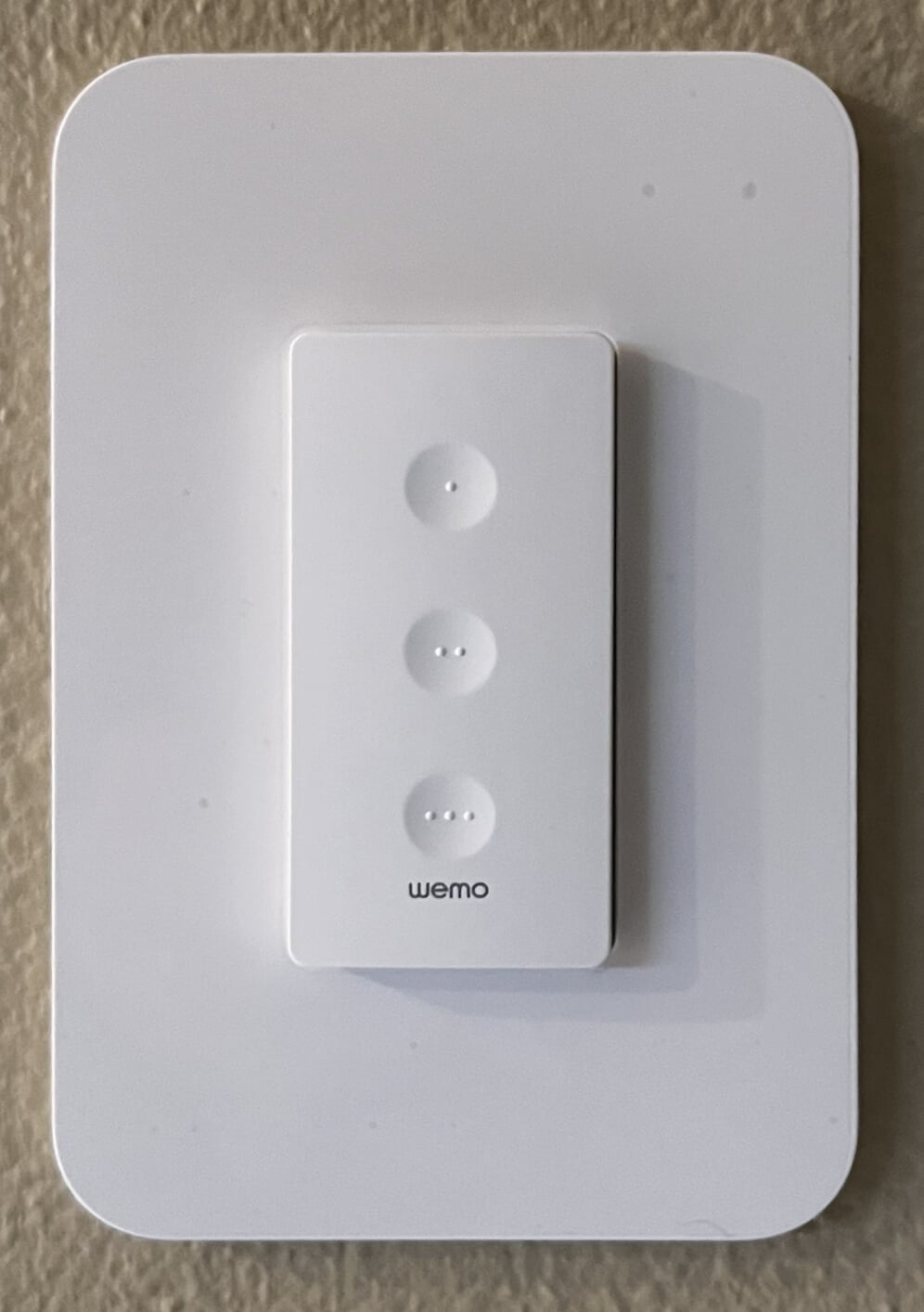 I recently assembled an IKEA cabinet and shelving in the corner of a room. It's a darker corner, so I added lighting to the cabinet and the shelves, all of which is then plugged into a HomeKit-compatible power plug. I can now easily turn the lights on and off with Siri, but I wanted to have a more-traditional wall switch, too.
As the wall outlet isn't switched, the "real" solution would have involved hiring an electrician to cut holes in the wall and run a new line to a new switch, followed up by a fair bit of drywall repair, texture, and painting. I didn't want to go that route.
Instead, I found Belkin's Wemo Stage Scene Controller1Apple sells this on their site, too, but at a much higher price., which promised an install-anywhere switch for any HomeKit connected devices.
(Note: I don't know if this thing works outside the USA or not; I found a note on their site indicating it may not work in the UK, but that's all I was able to find.)
I bought one to test, and after the first day, I was preparing to return it and write a very scathing review…
[continue reading…]