This is definitely a "first world problem and solution," but in case anyone's in the market soon, I thought I'd share…
We'd had our dishwasher for over 12 years, and by last summer, it was starting to show its age—two of the modes couldn't be used at all (the buttons wouldn't activate), and the top rack would constantly want to fall out, despite my replacing its stoppers at some point. It was also quite loud.
Conveniently, I visited my father last summer and saw their dishwasher, which featured a thin silverware rack located at the top of the washer: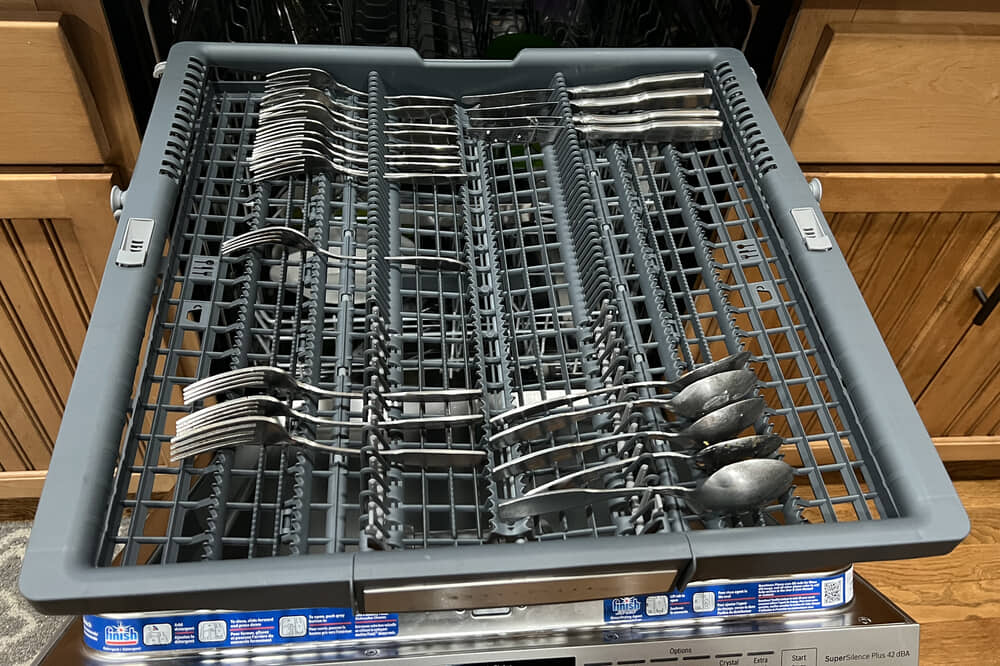 I'd never seen this feature before—hey, it'd been 12 years since we looked at new dishwashers—but after one cycle, I was a convert. This tray solves the single worst issue with traditional dishwashers: Loading and unloading the silverware bins.