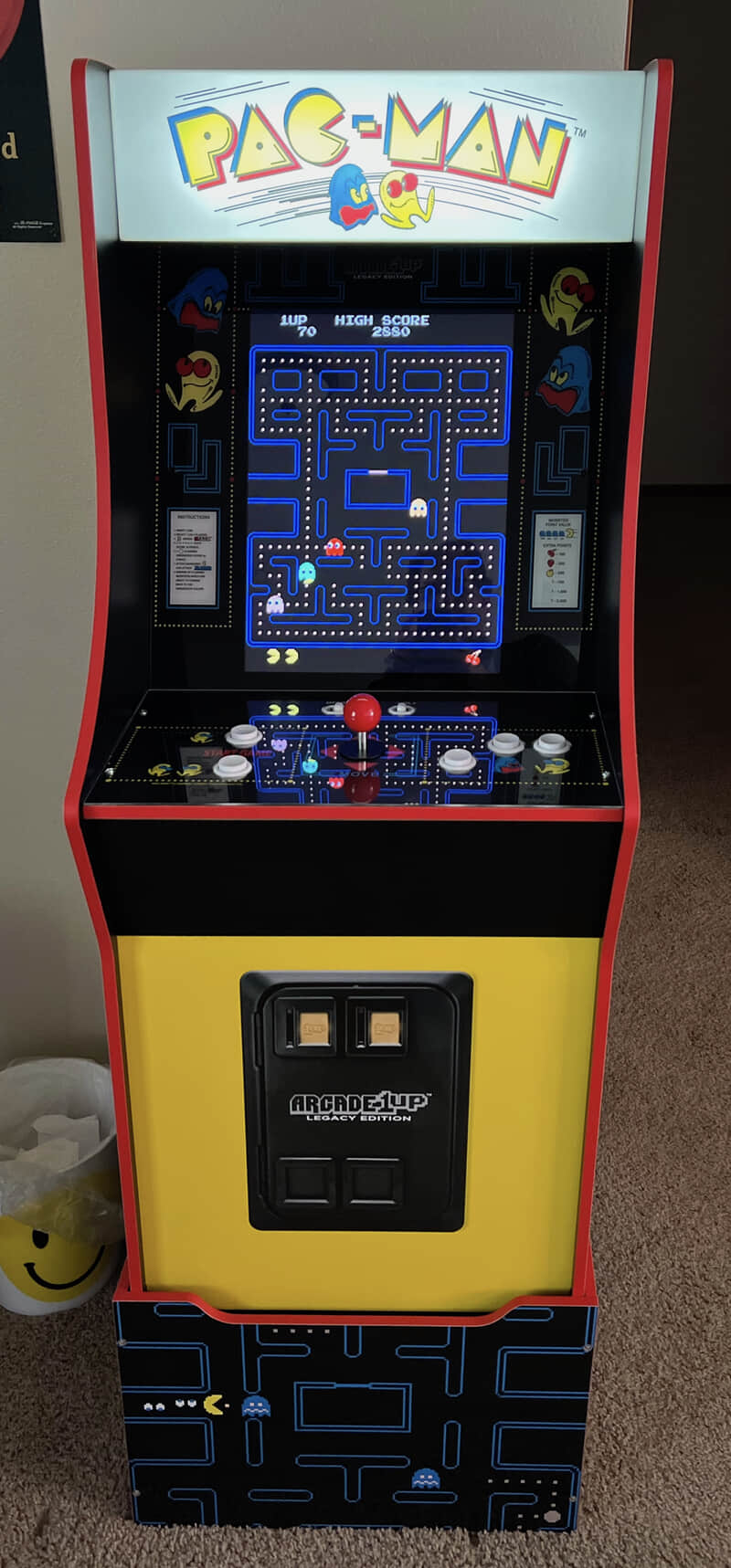 Being a person of a certain vintage, I have a soft spot in my heart for the arcade video games of the 1980s—Asteroids, Pac-Man, Missile Command, etc. I've long wanted to get an original game in its full-sized cabinet, but they're large, increasingly expensive, and complicated to maintain.
So I use MAME to run such games on my Mac, but it's just not the same as a physical machine. I've considered building my own cabinet, but then remembered that I have essentially no carpentry skills (or tools!). Enter Arcade1Up, who offer smaller (yet still substantial) cabinets with fully licensed versions of many classic arcade games.
After watching for sales for a while, I saw a deal on the BANDAI NAMCO Entertainment Legacy Edition Arcade Machine (wow, what a name). This cabinet includes 12 games, though only three—Pac-Man, Galaxian, and Galaga—were of much interest to me. The kit also included the riser, making it playable while standing up.
The kit retails for $449, but I caught it on sale at Walmart (via slickdeals, a site that either saves or costs you a small fortune, depending on how you view it) for under $300. I wasn't quite sure what the quality of the kit would be, as even at $449, it seems relatively inexpensive.
I had the kit sitting here for a bit before I had time to put it together, but now, as you can see by the image at right, it's done. If anyone else is in the market for one of these, I thought I'd share my thoughts on the kit and using the finished product.