With April Fool's Day upcoming, here are some relatively-painless jokes to pull on your Mac-using friends. All of these pranks require direct unrestricted access to your target's Mac, and many further require that System Preferences isn't locked down (i.e. not set to require a password before changing any values).
Note: None of these pranks are destructive in any way, but please make sure you're close by to "solve the problem" before your target's frustration boils over.
The pranks aren't in any particular order, though they do sort of progress from easiest (to implement and to detect) to hardest.
1 – Make the Mac take a daytime nap
Head to System Preferences > Energy Saver, then click Schedule. Set the target's Mac to go to sleep in the middle of the day…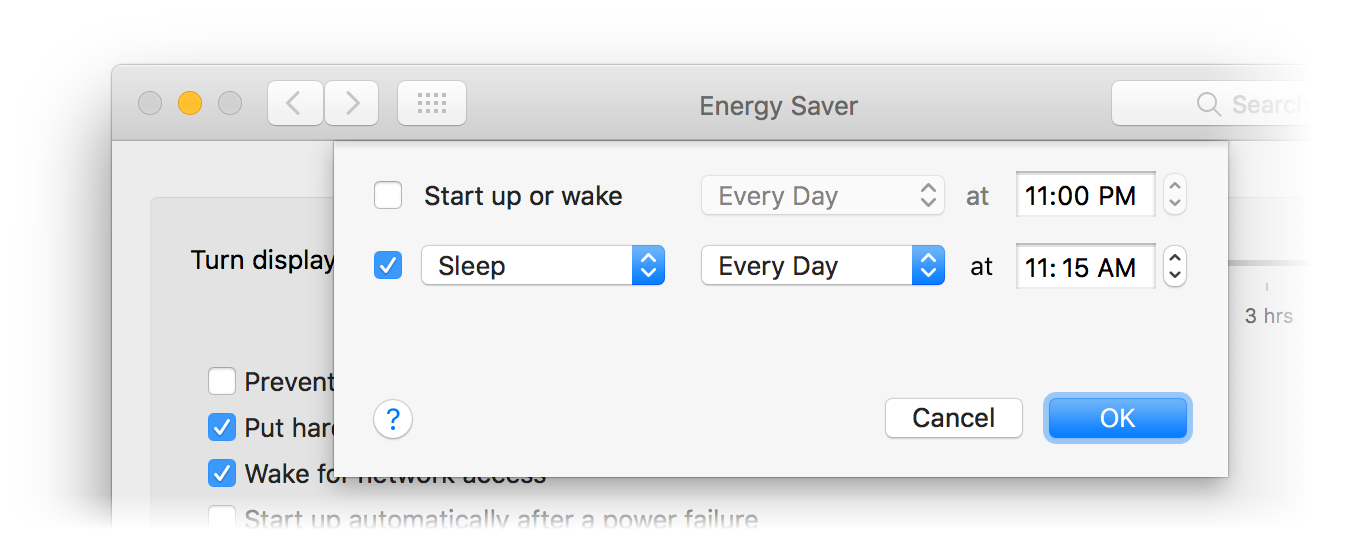 If they're working at the time, they'll get a pop-up dialog, so the Mac probably won't go to sleep. But they may think it was a quirk, until the same thing happens the next day.
2 – Change the desktop picture—often
The simple version of this one is to go to System Preferences > Desktop & Screen Saver > Desktop, click the Change Picture button, then use the pop-up menu to set it to five seconds.

This one won't fool most Mac users for too long, so you might as well have some fun with it: Instead of just changing the interval, copy a folder full of your own images, and then use the sidebar in the Desktop tab to choose that folder of images.
What kind of images? Well, nothing too bad, of course, but maybe fill it pictures of your target's least-favorite sports team. Or their college's rival school. Or screens of motivational sayings. Bright neon-colored backgrounds—whatever.