While I was working on some iPhone 6 lock and home screens, I paused for a few minutes to put together this visual guide to the iPhone's changing screen resolution over the years (click to zoom):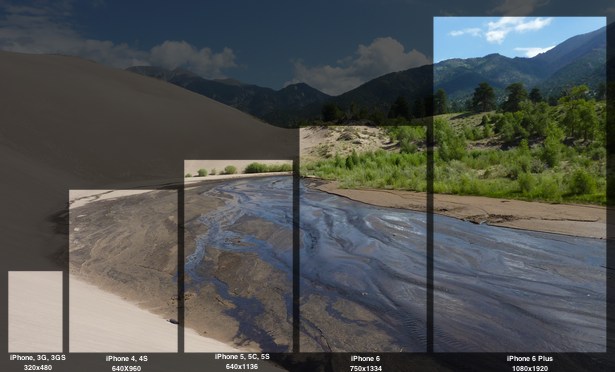 Both the inline and zoomed image above are smaller than 100% scale, of course. But if you'd prefer, you can check out the massive full-size version. Be forewarned, this is a 3628x2188 pixel photo, and it's 1.7MB in size.
For the curious, the original photo was taken at Great Sand Dunes National Park and Preserve, at roughly this spot, looking north-ish.
When viewed in this comparative manner, the iPhone Six Plus' resolution really stands out—there are a ton of pixels on that gorgeous screen!