A while back, my wife came home from Costco with something off the list—no shock there, as that's a feature of any Costco trip. What she came home with, though, was a bit of a surprise: A 3D model of the Harry Potter Hogwarts Castle and Astronomy Tower complex.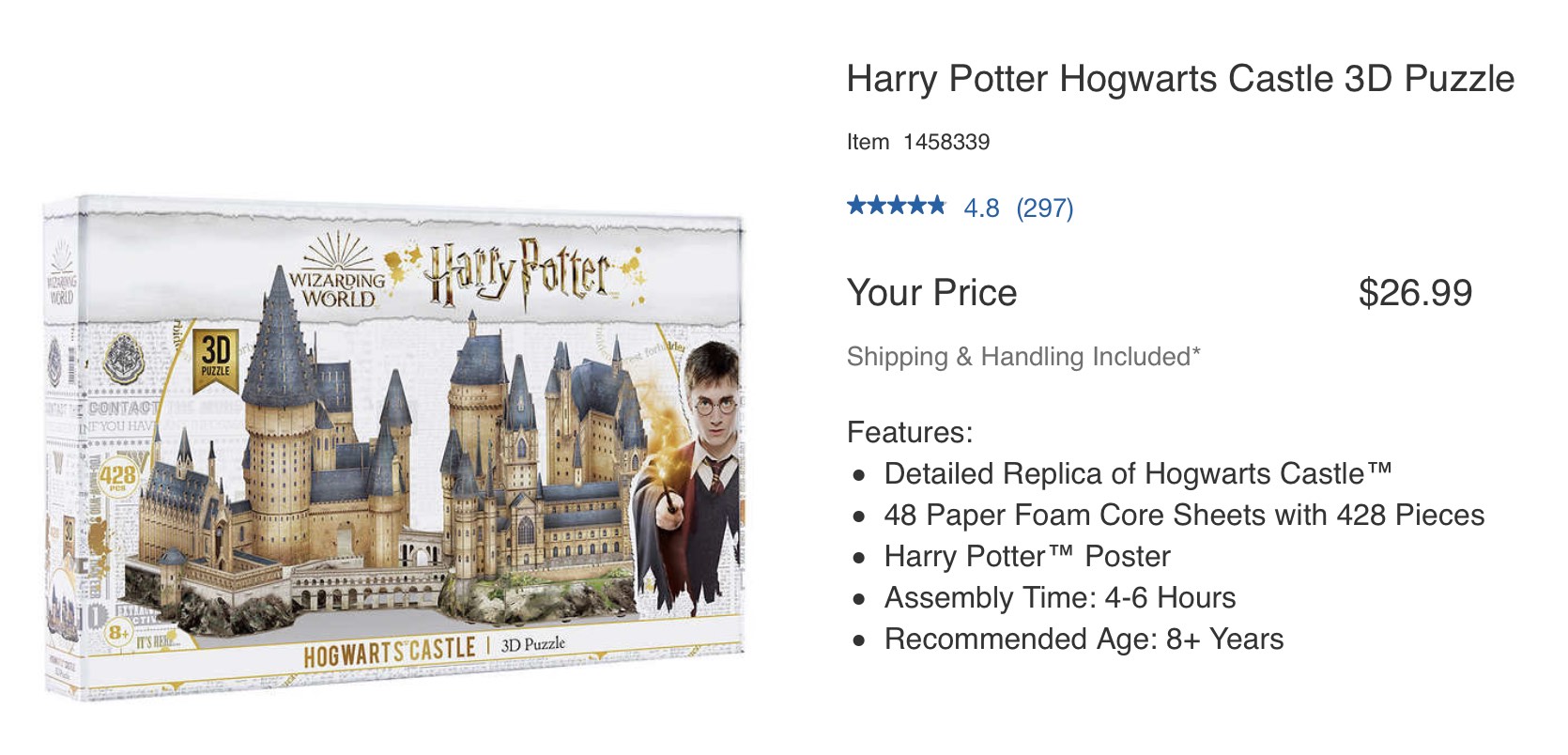 This thing was surprisingly inexpensive, at only $27 (on sale for $20 when she bought it). I let it sit for a couple weeks, then decided to put it togther—how bad could it be, I figured, with a target age of eight years old? And only four to six hours to assemble? (That's not just Costco's estimate, it's on the back of the box, too.)
As it turns out, it could be bad, really bad. It was still a fun project, but both "four to six hours" and "eight years old is fine" are complete fabrications.