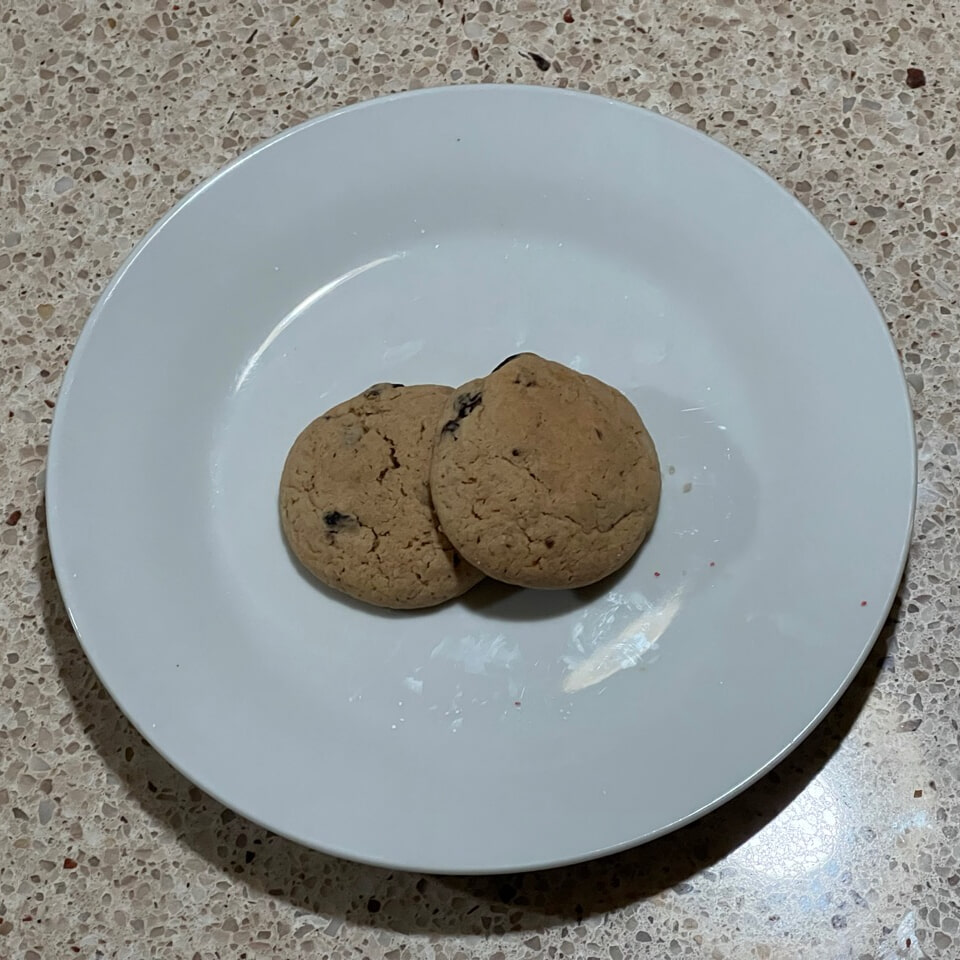 These cookies are very soft, and have a wonderful mix of flavors and spices—as long as you like raisins! They puff up during cooking, and remain puffed. Softness is retained well in storage, but add a piece of bread to enhance their shelf life.
Load recipe in LoseIt: Jumbo Raisin Cookies
Ingredient
Volume
Weight
Raisins
2 cups
290 grams
Shortening
1 cup
205 grams
Brown Sugar
1½ cups
330 grams
Eggs
3
--
All-purpose Flour
4 cups
500 grams
Baking Powder
1 teaspoon
2.6 grams
Baking Soda
1 teaspoon
2.6 grams
Cinnamon
1 teaspoon
2.6 grams
Nutmeg
½ teaspoon
1.2 grams
Allspice
½ teaspoon
1.0 grams
Preparation and Notes
Preheat oven to 350F (177C).
Boil two cups (290g) of raisins with one cup of water, then let them cool back to room temperature.
Cream shortening and sugar, then add the eggs and the cooled raisins. Combine dry ingredients in a separate bowl, and slowly add to tjhe shortening mixture. Form into roughly 20 gram balls, and place two inches apart on a light-colored baking sheet.
Bake for 15-20 minutes, until the tops just start to brown. Cool on wire cooling racks.