This is a very old tip, but I'd never seen it before, so I figure it might be new to some others, too. My home has a relatively weak cell signal, varying between one and three dots on the iPhone's display. But sometimes, even when I have three dots, the quality of my calls seems spotty.
While looking for some tool to try to analyze the cell signal's actual strength in my home, I stumbled on this useful tip at Lifehacker: It's possible to make your phone display its actual signal strength in decibel-milliwatts, or dBm. Here's my phone, showing the stock display on the left, and the dBm value on the right: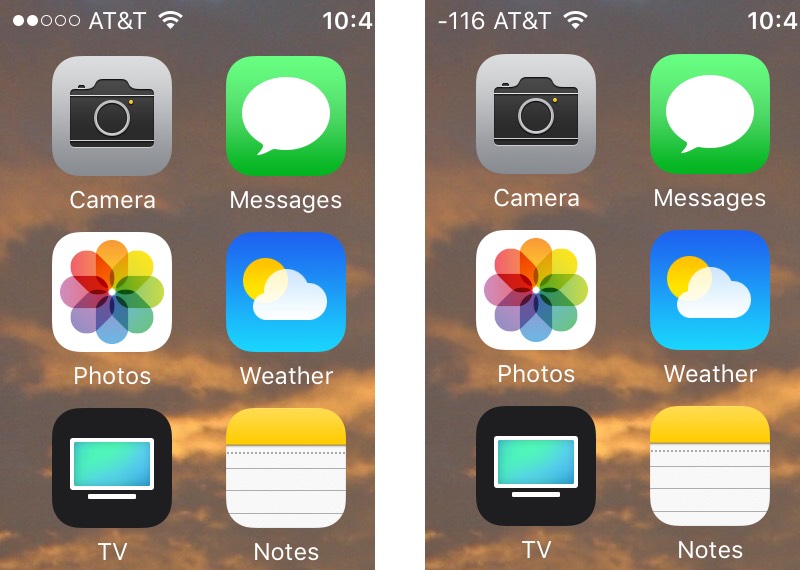 And this explains a lot: While two dots of five seems like a decent connection, the actual value of -116dBm is bad. (Signal strength goes from a best of 0 to a worst of -140 or so.) How bad? According to this site, it's an unusable signal. So, yea, don't try to call my cell phone when I'm at home!
If you'd like to set your phone to display the actual signal strength (you can tap the indicator to flip between values and dots), read the above-linked article (or any of the thousands of other sites that have the same tip), or just read the rest of this post, where I've recreated the simple steps.