Yesterday on Twitter, I bemoaned my new iPhone 13 Pro's surprisingly short battery life:
I've been seeing very short battery life on my iPhone 13 Pro—it barely makes it from 5am to 8pm despite it just sitting here on the desk most of the day.

Battery usage shows a sustained constant drain—and neither Music nor App Store were even running today.

WTF?
You can see full tweet thread with follow-ups, but here's the key graphic: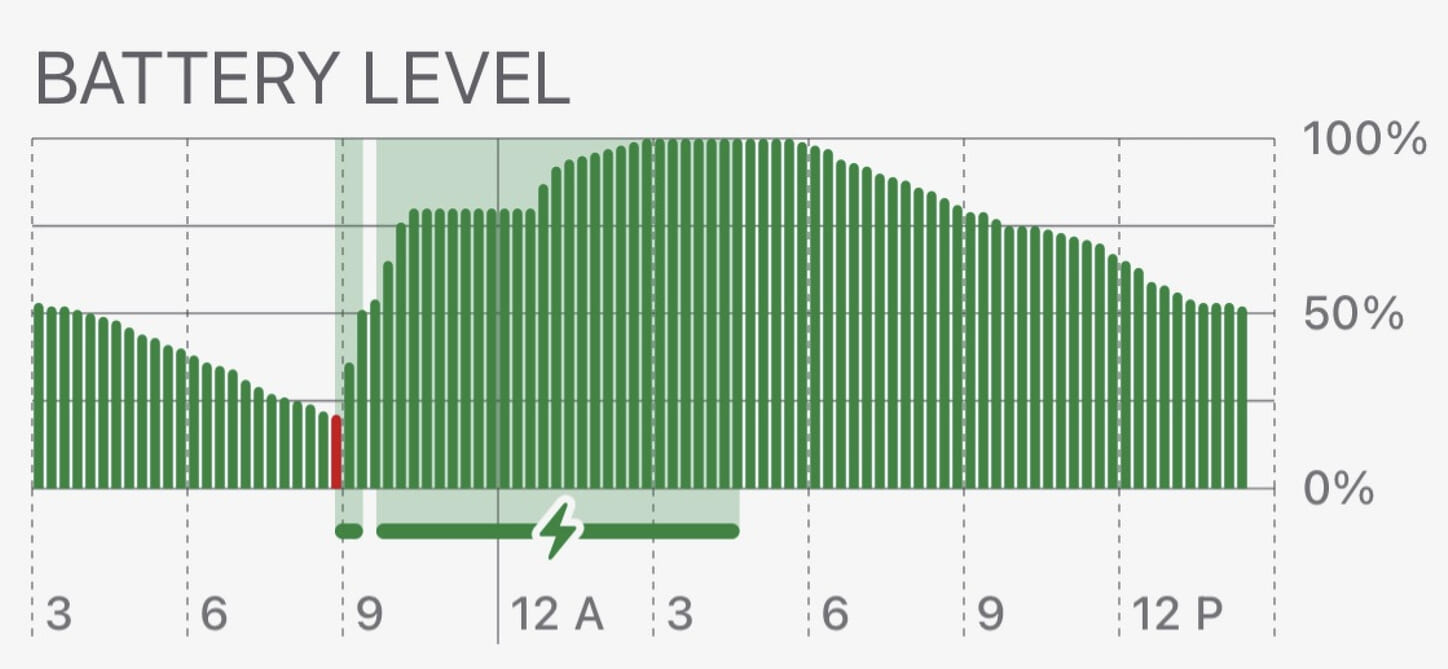 Each day, the battery would drain smoothly and continuously—you can see the pattern repeating on the prior day, as the battery dropped to under 20% by 9:00pm. This was happening despite the fact that I work at home and rarely use the phone while here—I might look at Twitter occasionally or launch an app or two, but it mostly just sits on my desk.
As Apple touts up to 22 hours of video playback for the iPhone 13 Pro, I didn't think it should be draining to under 20% in about 12 to 15 hours of non-usage. So the debugging started.
If you want the tl;dr, here it is: I turned off wifi sync, and the problem seems to have vanished. Read on for the details and a before-and-after comparison image.