Someone—perhaps it was Kirk—pointed me at this nifty Ruby gem to read and display your Mac's sensors in Terminal: iStats — not to be confused with iStat Menus, a GUI tool that does similar things.
Installation is sinmple, via sudo gem install iStats. After a few minutes, iStats will be ready to use. In its simplest form, call istats by itself with no parameters. Normally I'd list the Terminal output here, but istats (by default, can be disabled) presents informatiomn with neat little inline bar graphs, so here's a screenshot: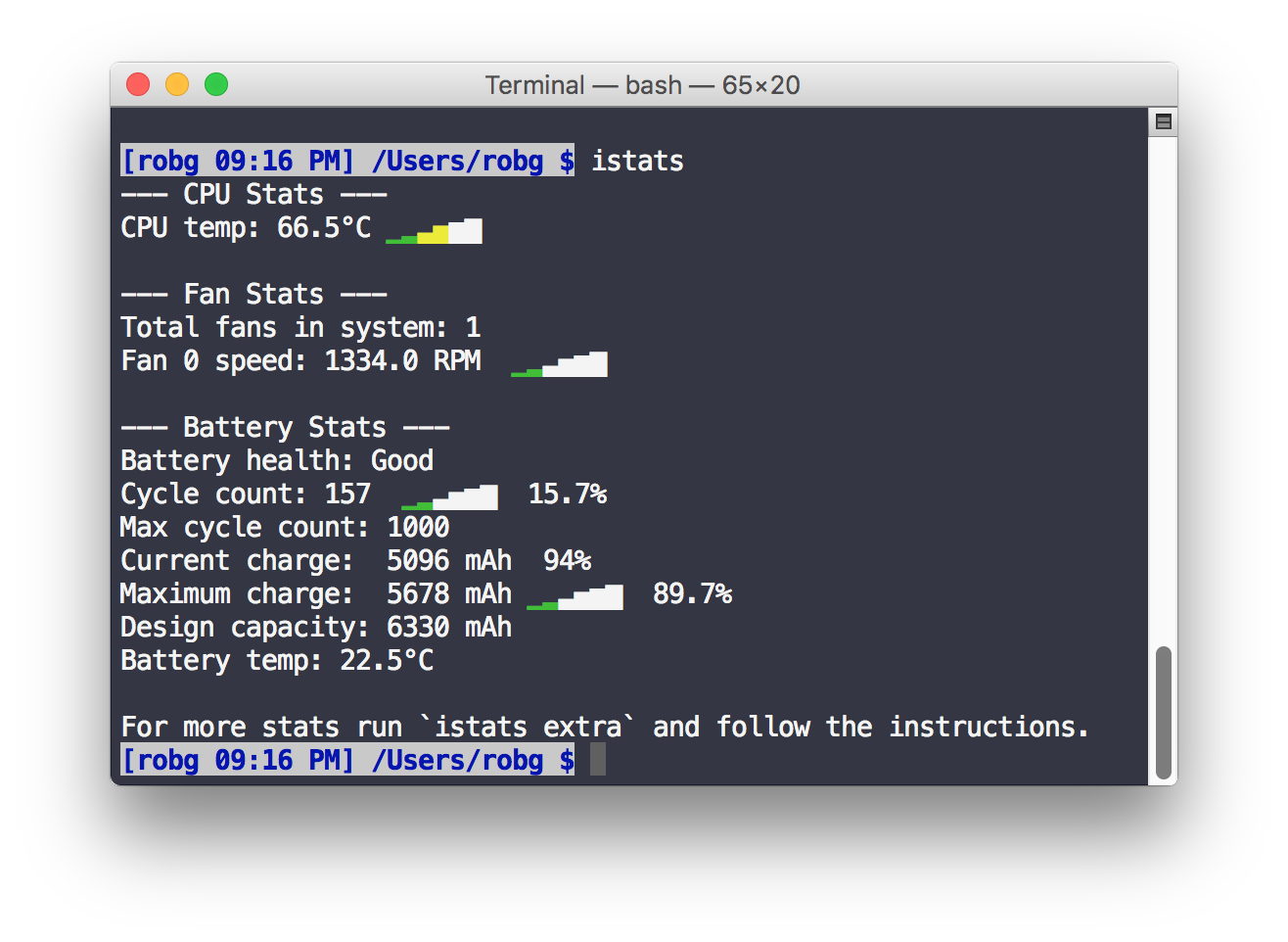 This tool is especially useful on a laptop, as it provides an easy-to-read battery summary.