In 1909, Henry Ford described his philosophy on offering customers different car colors:
Any customer can have a car painted any color that he wants so long as it is black.
While paint is no longer only available in black, it seems that car interiors are—or at least, they might as well be. And to me, that's a shame—I really dislike dark interiors. (They get overly hot in the sun, they show every single scuff, and they hide some lovely design details. They can also make interiors feel much smaller than they are.)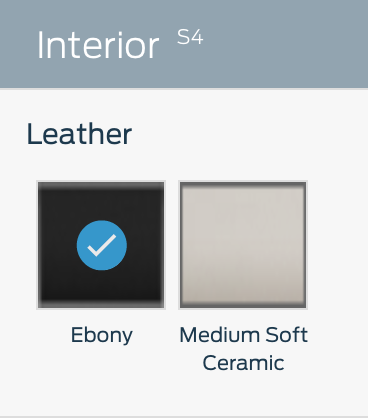 You'd never know this is a problem, though, when you start looking at cars on manufacturers' web sites. Visit most any car maker's web site, and for most any car you're interested in, you'll see a mix of available interior colors—black, grey, tan, brown, red, etc.
Using the ubiquitous configuration tools on such sites, you can mix and match your exterior and interior colors to get what you want. (Not all interior colors will be available with all exteriors.) For me, of course, I build with light interiors.
But if you want to actually buy the car you've designed, and you like light interiors, you'll find you'll probably have to custom order your vehicle. Why? Because dealers (at least in the USA) don't stock the light colors.