I have traveled through a fair number of airports in my lifetime, but the EuroAirport is the strangest one I've ever been in. (I was there because it's the closest major airport to Freiburg, Germany, where I was working with Peter, my Many Tricks business partner).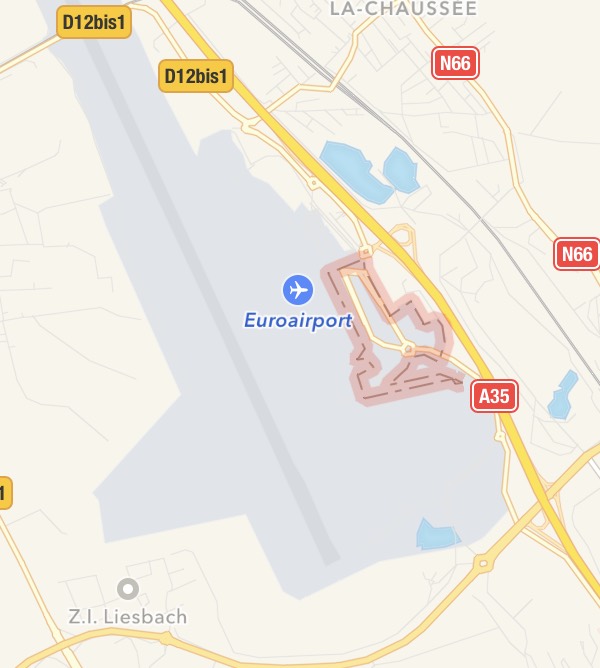 The EuroAirport isn't strange due to layout or location or weird weather or anything. It's strange because the airport itself is split between two countries, even though it doesn't straddle a country border—it's 100% within the territory of France, but a portion of the airport "lies in" Switzerland.
This oddness is a result of the airport's development history: Basel, Switzerland wanted an airport, but lacked the space. France had the space near the town of Mulhouse, but lacked the money.
The two countries agreed to a joint development effort, starting just after World War II. The end result is an airport in France, paid for by Switzerland, and with portions of the airport physically being in Switzerland, despite the airport's location completely within France.
You can actually see this in Apple Maps, as seen in the above-right screenshot. Search on EuroAirport and you can see there's a set of country borders drawn on the airport itself; the outlined region belongs to Switzerland, even though the entirety of the airport lies in France. (Not shown is that the road leading from the airport to Basel is also Swiss property.)