The Many Tricks company is somewhat unique, as we're a two-person multi-national organization: I'm based in Portland, Oregon, and Peter Maurer, my business partner, lives in Germany. We've met in person a few times—a couple of times at WWDC in San Francisco, and once in Portland (just after we relaunched the company in 2010).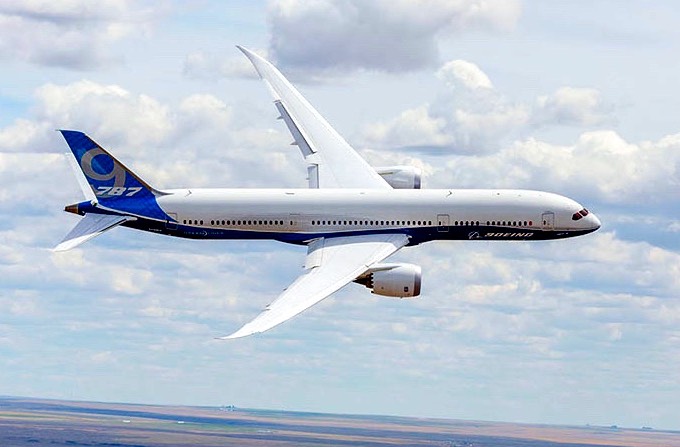 So this time, it was my turn to travel, and in April of 2016, I set out for Germany for a couple weeks. Being something of an aviation freak, though, I couldn't book just any flight to Germany: I wanted to fly on Boeing's newest jet, the 787.
I started with the Airport Spotting site's 787 routes page, which tries to list all 787 flights. I then searched for flights that would get me close to my destination, on my schedule, and meeting my budget.
With those key variables taken into account, and certain flights being sold out, there was literally only one choice that met my needs: An Air Canada flight out of Calgary to London. From there, I'd transfer to another airline for the trip to Basel, Switzerland. (Basel is the closest major airport to Freiburg, Germany, where Peter lives.)
Calgary might appear somewhat out of the way for flying from Portland to London, but it's really not—it's pretty close to being right on the great circle route between the two cities: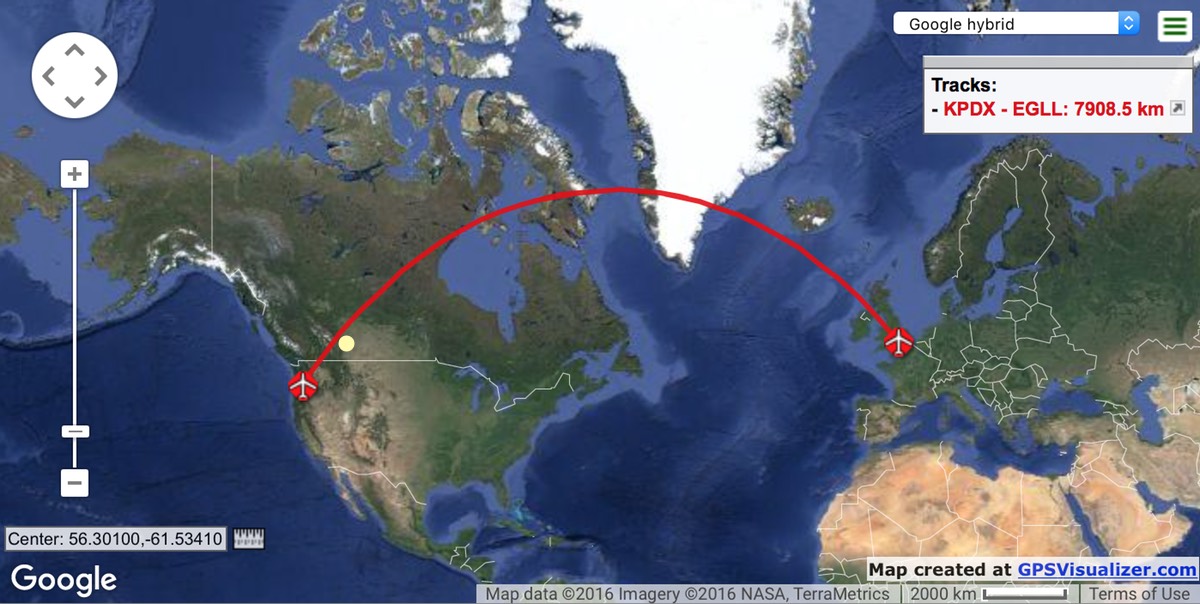 And as it's not possible to fly direct from Portland to Europe (at least, not on a 787!), I'd be flying somewhere else first anyway, so why not Calgary?
Things were complicated a bit by the difficulty of getting to Calgary—I had to fly through Seattle first (welcome to the hub-and-spoke system). So my travel day was going to be Portland > Seattle > Calgary > London > Basel > Freiburg. Total travel time from my door to Peter's door would be about 22 hours, which makes for a very long travel day.
On the upside, however, I had this amazing scenery during the flight from Seattle to Calgary…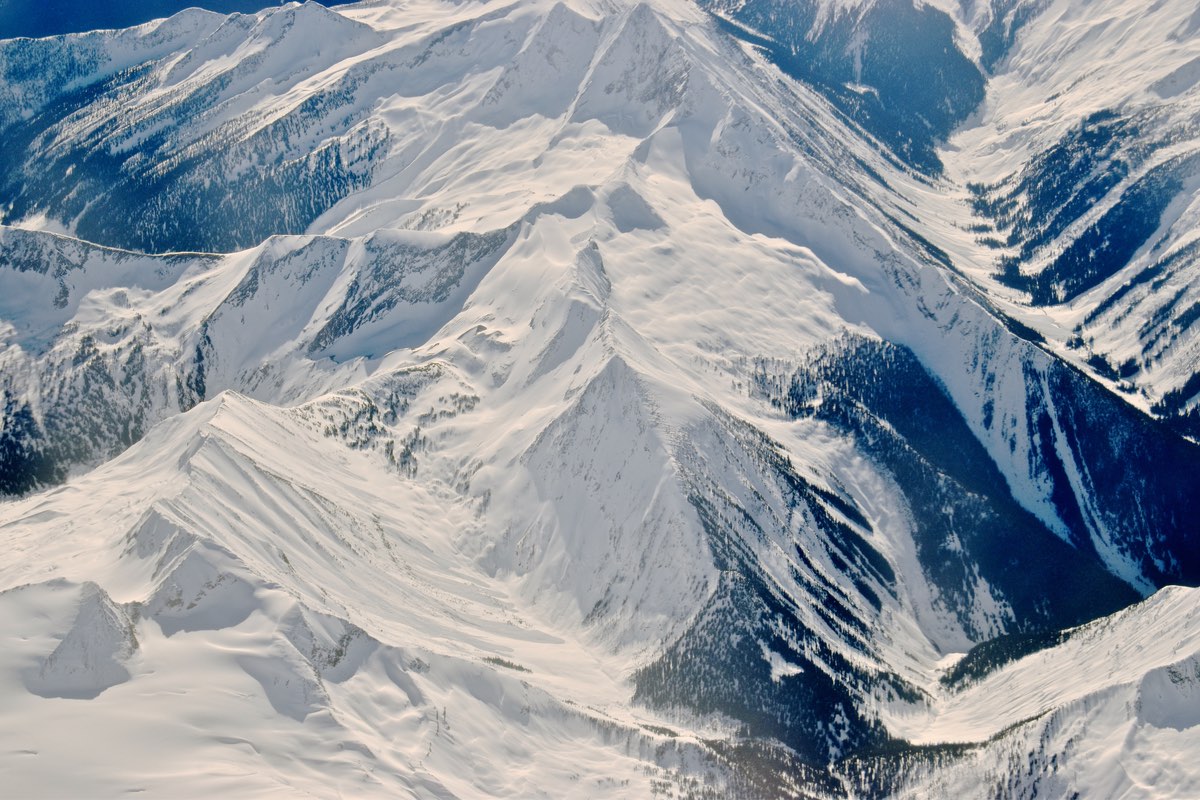 But this post isn't about the journey—my first with Air Canada, and I have to say I was quite impressed with the service and amenties—it's about the 17 hours (round trip) that I've now spent in the 787…