I've updated three devices to iOS11, and on my iPad mini and iPhone, Spotlight was behaving very strangely. How strangely? While trying to launch the sports score reporting app theScore, Spotlight apparently thought PCalc was the best match: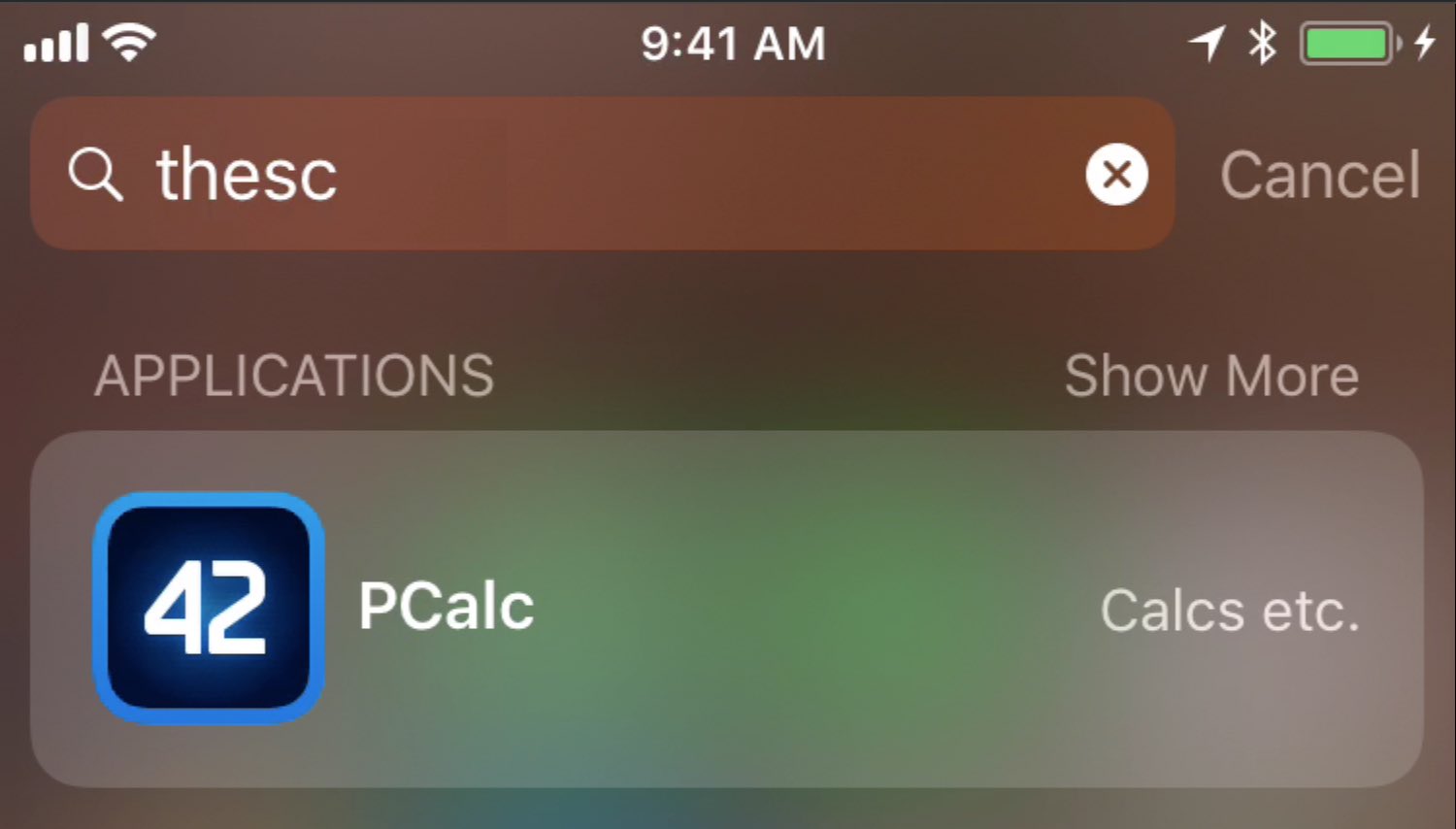 (And no, the 9:41am time indicator was not planned!)
If I finished typing out the entire name, then Spotlight would match…but that's not how it's supposed to work.
To make things more confusing, this was happening with only some searches—others worked just fine. My iPad, on the other hand, had a fully functional Spotlight; all searches worked as expected. At first I thought Spotlight was somehow broken on the two devices, but a quick trip into Settings > Siri & Search revealed the problem…