At home, our network routing and firewall is handled by an open-source software package called pfSense®; it has a ton of features, and is relatively easy to configure. I built a mini PC (a box roughly 9" per side) for pfSense, and it's been running smoothly for over five years1I'll be writing more about pfSense and my routing PCs in a future post..
While it's not the world's loveliest box…ok, so it may be the world's ugliest box…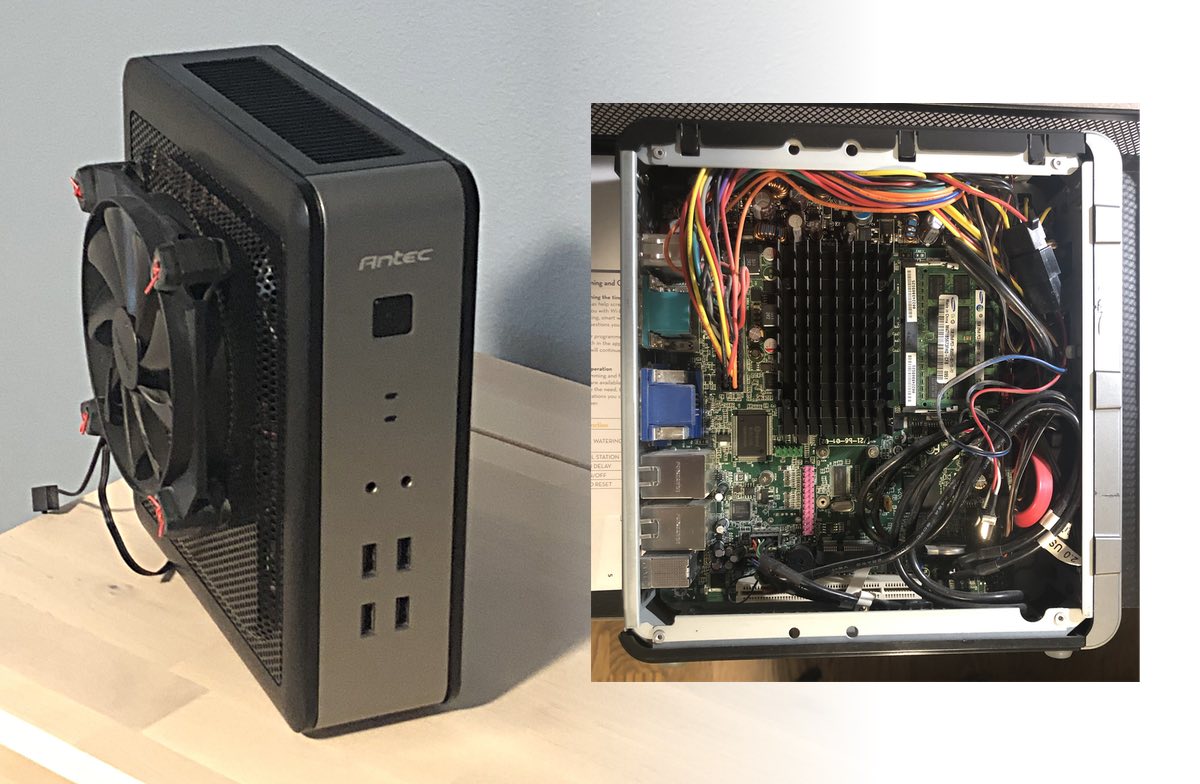 …it's been rock solid since day one. However, it's aging and its CPU won't be supported in an upcoming pfSense release, so I decided to replace it. (That way, I'll have a spare if the new one breaks…at least until that unsupported version of pfSense is released.) Here's the new box…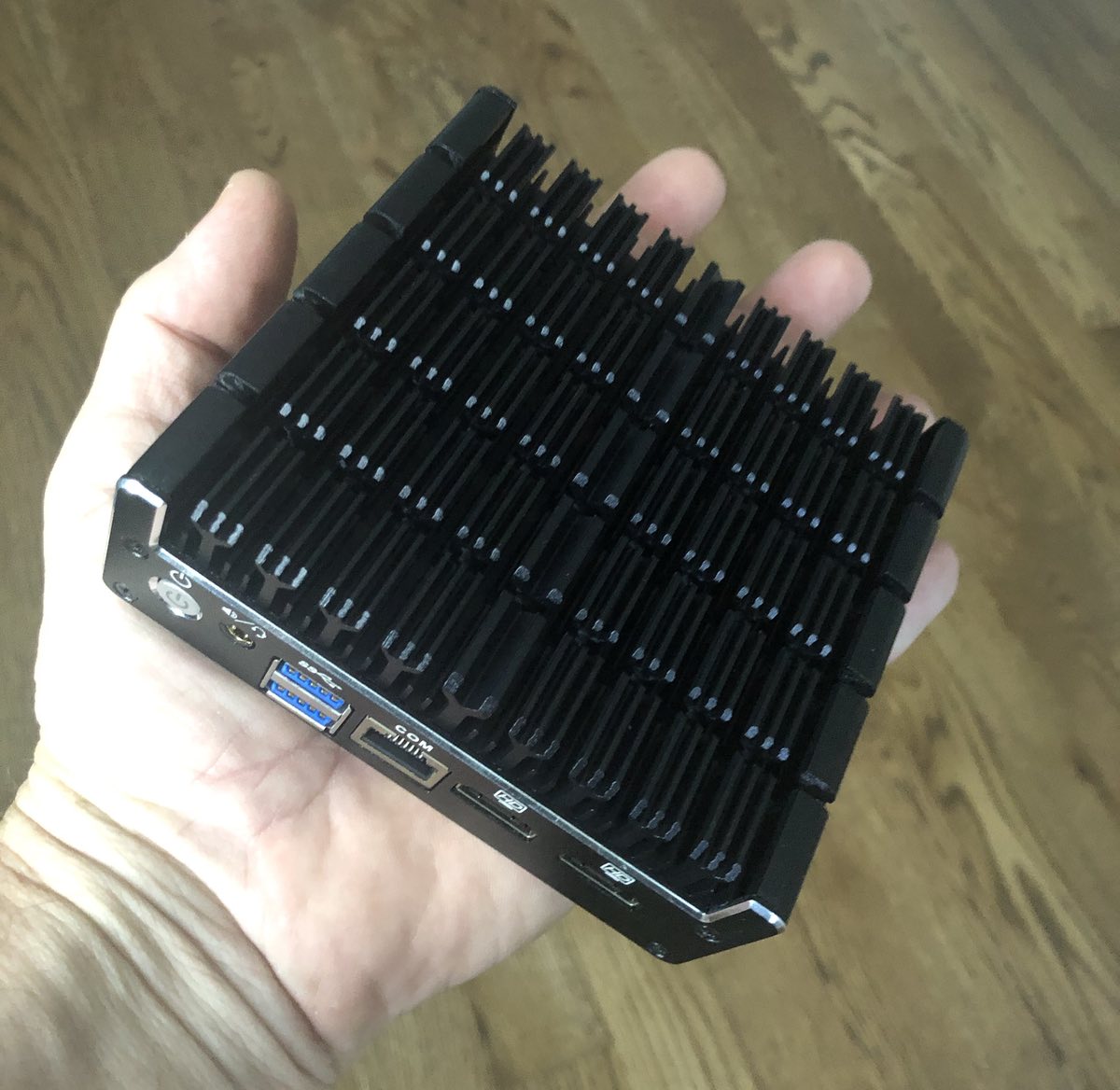 That's a Protectli fanless Firewall Appliance with a quad-core Celeron J3160 CPU, 4GB of RAM, and 32GB of storage. And yes, it's just a bit smaller and more elegant than my old box—the entire thing is roughly the size of my old box's external cooling fan.