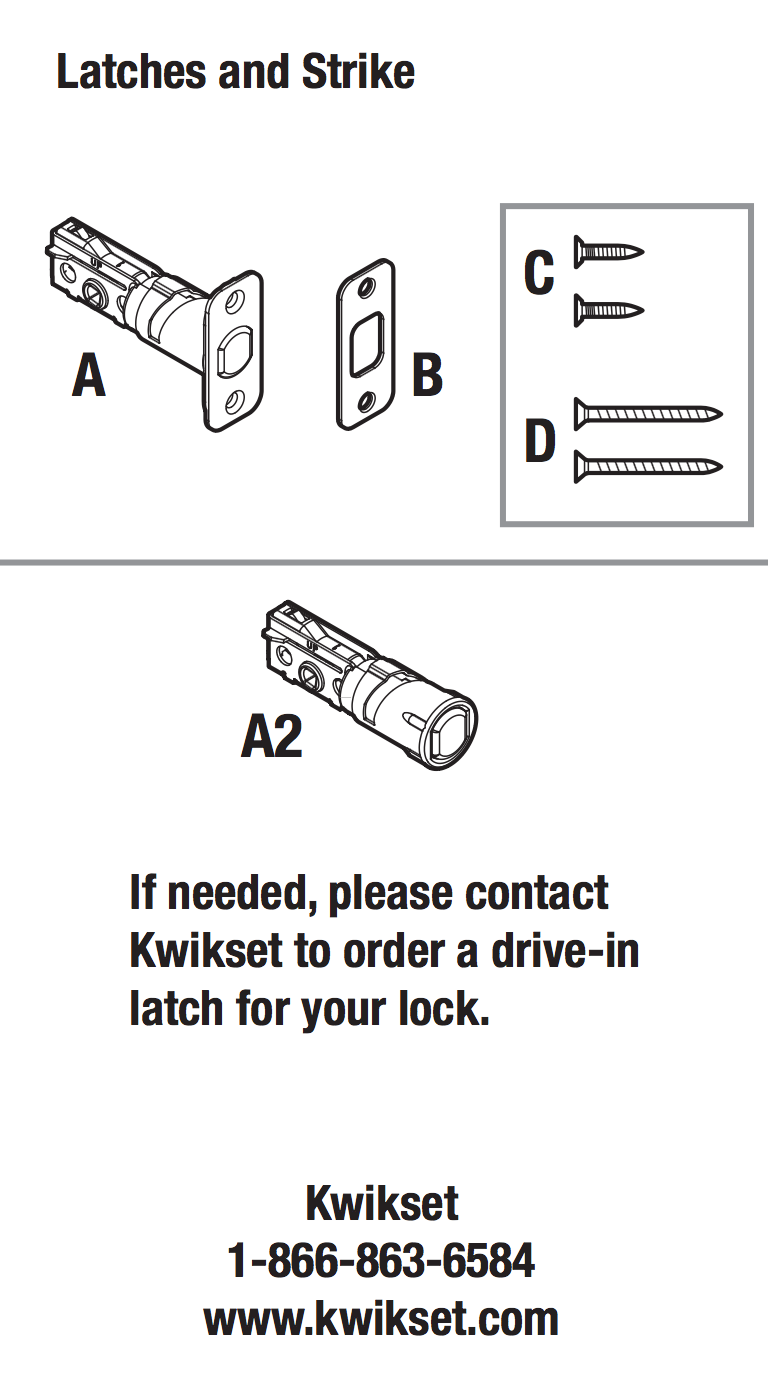 Just a heads-up for anyone thinking of installing the well-reviewed Kwikset SmartCode 916 Touchscreen Electronic Deadbolt (and probably other similar Kwikset locks): Check your current deadbolt installation to see if you actually need more than what's included in the box.
In the box is one deadbolt (the "A" in the image at right), which assumes your deadbolt screws into a chiseled cutout in the edge of the door. But if—like me—your deadbolt isn't screwed into the door but just inserted in place, you need "A2," a drive-in deadbolt. This part isn't in the $190 lock kit, nor is it sold (best as I could tell) at Home Depot or Lowes or Ace Hardware.
Check your door before you order your lock, so you can add on a drive-in deadbolt if your door is non-chiseled. Me, because I didn't know about this, I didn't check. So I made a 40-mile round trip to Home Depot for a chisel set, then spent an hour chiseling out the door so the included deadbolt would fit.
Mission accomplished, but I think it's pretty dang cheap of Kwikset to not include both deadbolt styles in a $190 lock kit! (Or perhaps even better, they should design a deadbolt with a removable screw-in plate, then one deadbolt would serve all customers.) So, yea, I had a frustrating Sunday morning!