Many many years ago, Apple made glorious laptops with matte screens. Sadly (for me, at least), these gave way to brighter, shinier, and much more reflective glossy displays. These same glossy screens are found on iOS devices as well, including my new iPad Air.
But on iOS devices, glossy screens are even more annoying than they are on laptops, because of fingerprints. It sometimes seems I spend almost as much time cleaning my iPad as I do using my iPad. But what if there were a product that could solve both the glossy issue and the fingerprint issue?
A friend of mine clued me in to just such a thing…the Moshi iVisor iPad screen protector. (The full line, including iVisor for iPhones, is also available via Amazon.) While I don't have two iPads for comparison sake, here's how my iPad now looks against an uncovered iPad mini: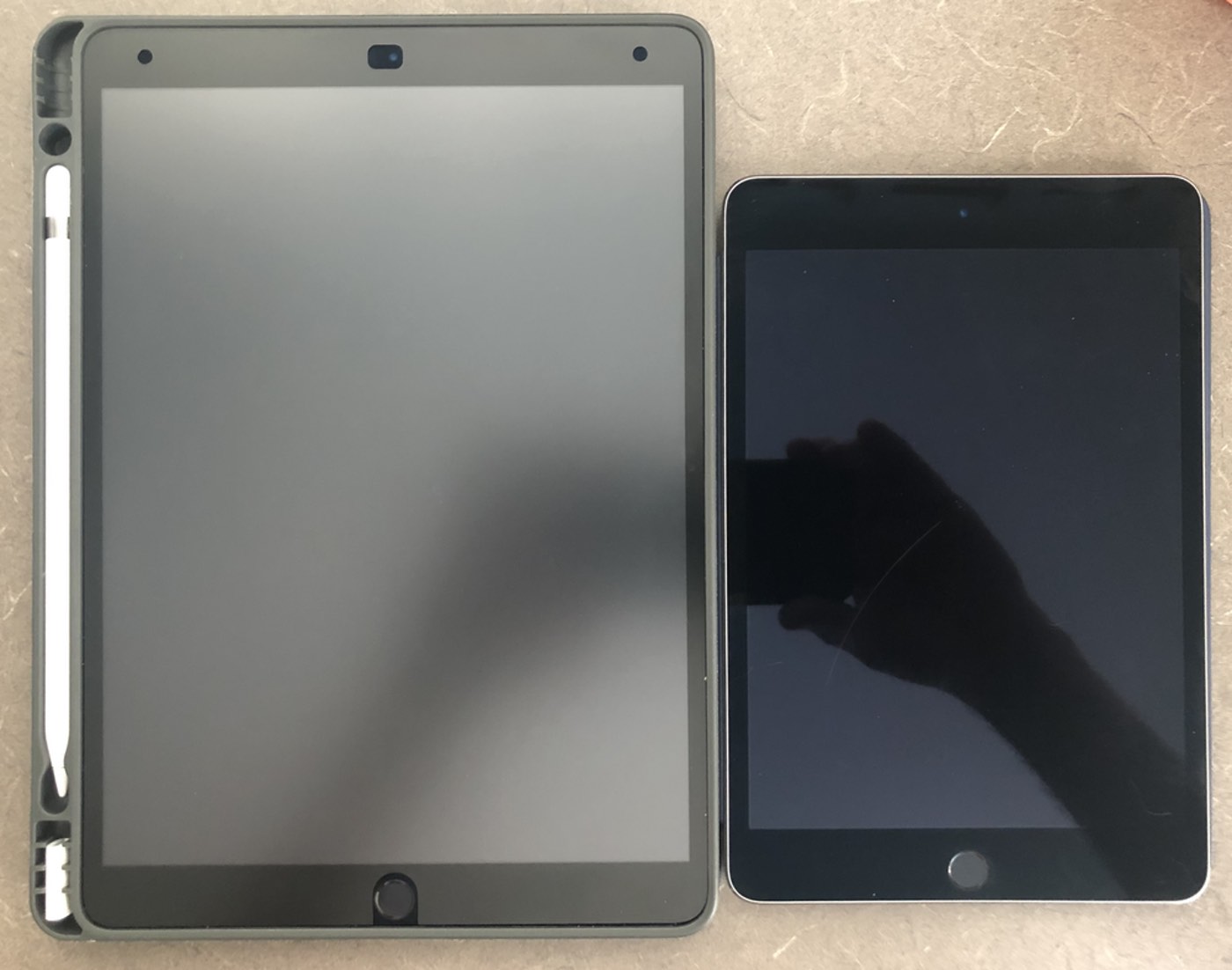 Obviously, there's a lot less glare on the covered iPad, which I love—it's still not ideal with bright overhead lights, but it's a whole lot more usable.
But what about installation, use with the pencil, fingerprints, and the brightness of the screen under the cover?