Across these years of plus-sized iPhones, I've never owned one. But with the release of the iPhone 8, I decided I really wanted the dual cameras, so I chose to get the Plus. I did a lot of pre-testing in the Apple Store—using an iPhone 7 Plus— before I ordered. The size seemed doable, but the phones were definitely slippery—except for jet black, which was nicely grippy.
So I knew I wanted a case (no jet black iPhone 8), but I also knew I didn't want to make the iPhone much larger than it already was. In advance of my phone's arrival, I did some shopping on Amazon, looking for relatively thin and inexpensive cases to test. I wound up ordering five…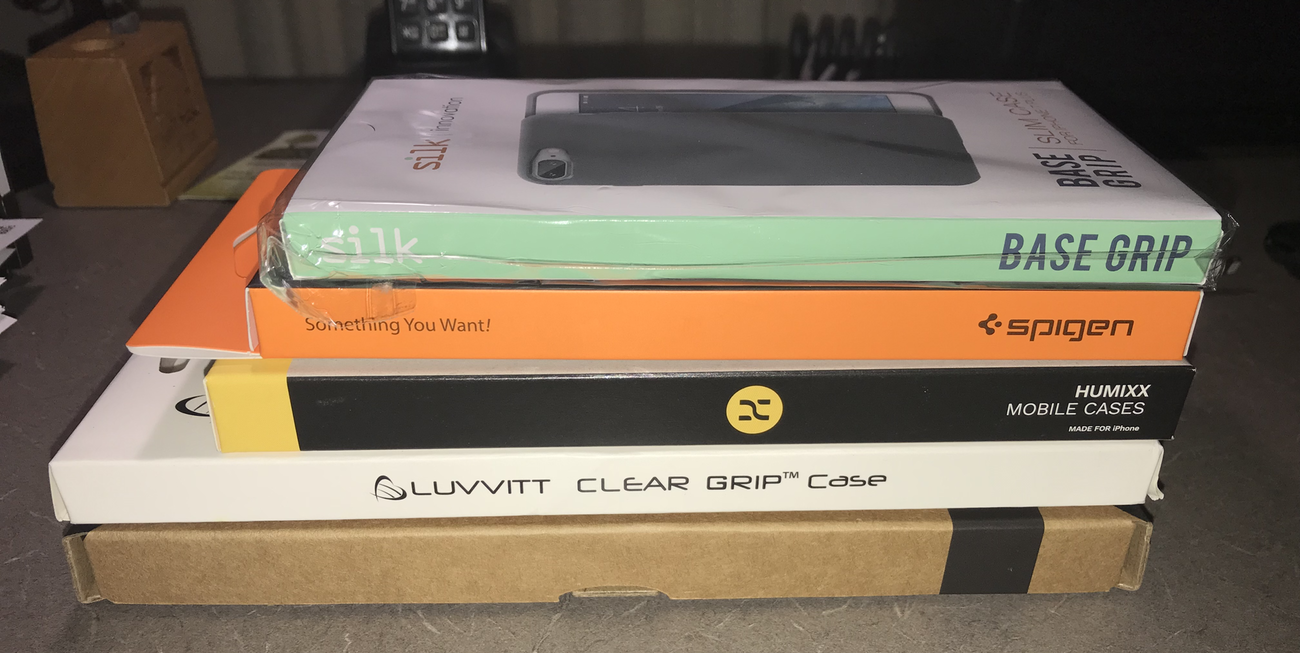 It's important to note that none of these are specifically designed for the iPhone 8 Plus, though most mention that phone in their description. The size differences between the 7 Plus and the 8 Plus are minimal—the 8 Plus is .1mm both wider and thicker—aren't great, and with a couple noted exceptions, I had no size-related issues with these cases.
Total cost for all five was $65—not dirt cheap, but certainly well under the $40 to $80 you can spend for a single "nice" iPhone Plus-sized case. Given that I've had the phone for only a few days, what follows are not full-on case reviews, but some initial thoughts on each of the five…