To me, the modern view in Apple's Mail app is basically useless: I keep my Mail window at 1,020 pixels in width, because really, there's no need for it to take up more space than that. But at that width, the modern view's message preview is so tiny as to be basically worthless: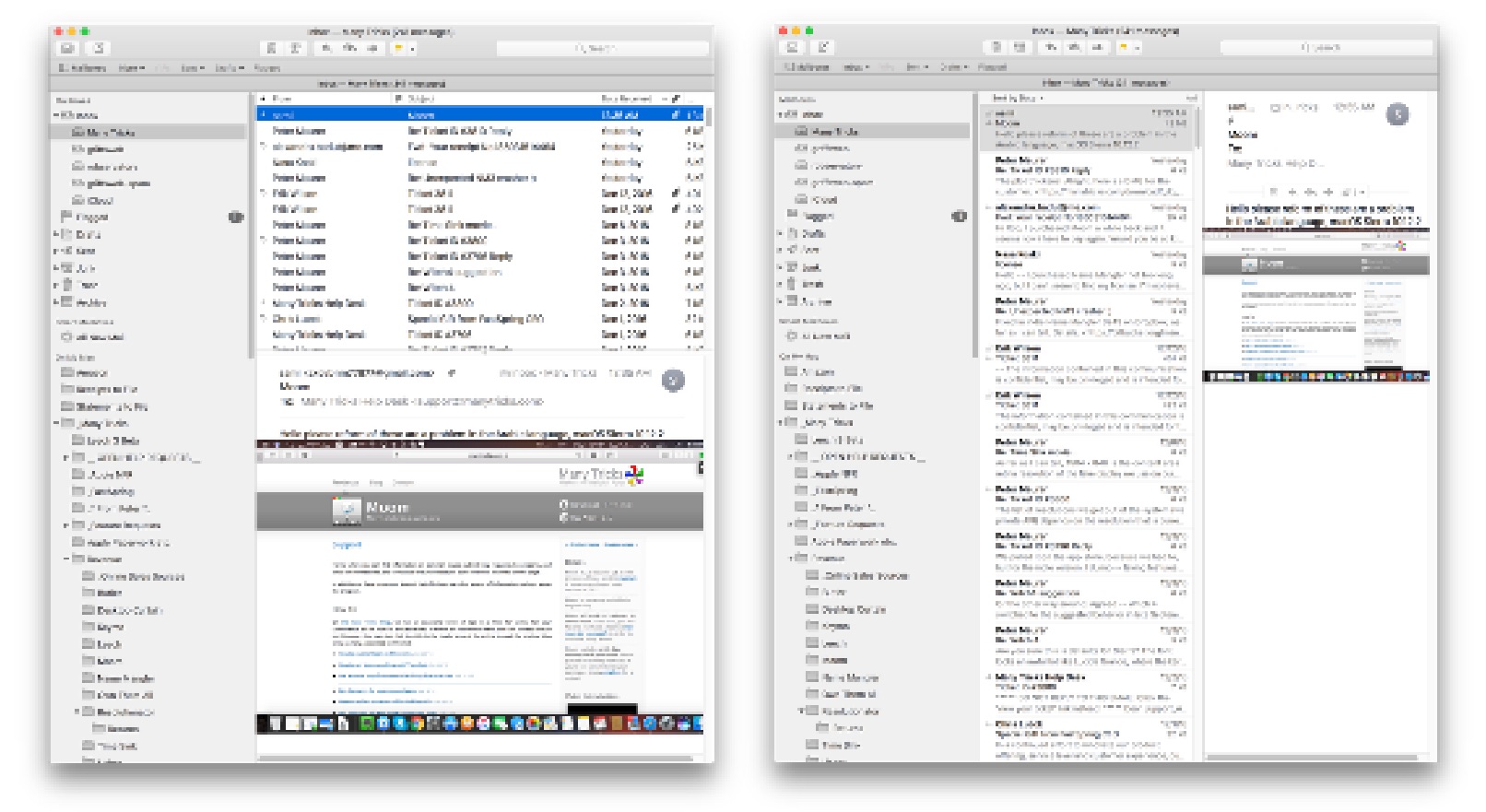 Obviously, that's classic view on the left and modern view on the right. With the classic view, I can read each email as soon as I select it in the list; with modern, I have to double-click a message to open in a new window, which is a waste of time and screen space. Modern only gets truly usable if I'm willing to make the window roughly 1,500 pixels in width.
So which layout do you use? Vote in the Twitter poll for the next day (well, 23 hours and counting).