This morning on Twitter, Antonio asked…
Anyone know how to get a copy of MacOS Sierra?

— Antonio M. Rosario (@amrosario) March 9, 2018
I thought "Well, that's an easy question to answer—via the Mac App Store, of course." As it turns out, that's the right answer, but it was much harder to find than I expected it to be. I started on the Purchased tab in the Mac App Store app, where you can (theoretically) see all past purchases, including prior Mac OS X versions. However, those old releases stop with Mac OS X El Capitan from 2015; neither Sierra nor High Sierra are listed.
Next I tried searching the Mac App Store for Sierra, but that nets only Server and High Sierra, and a few apps that appear to have gotten away with using "Sierra" in their descriptions: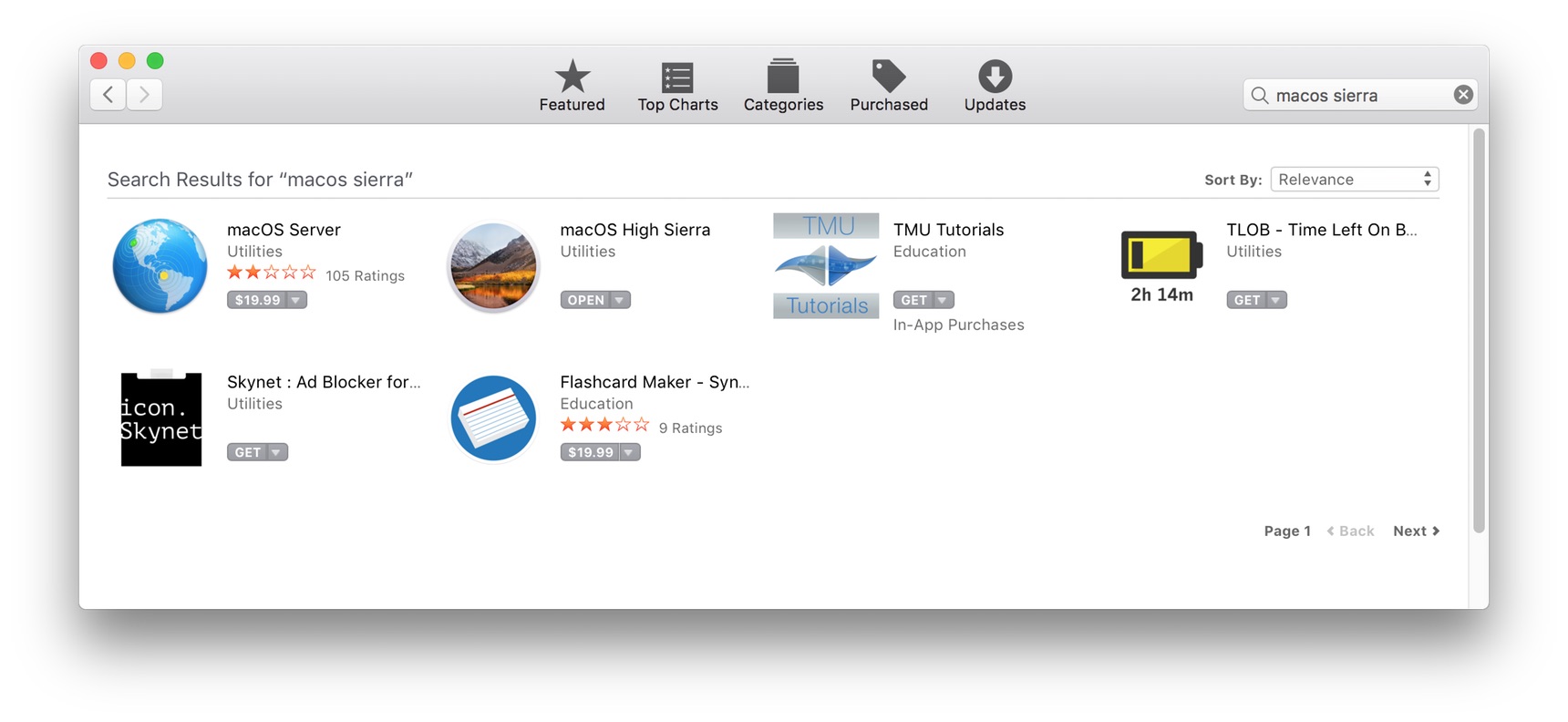 I then tried the Apple Developer site, but they don't offer Sierra for download either.
Somewhat stumped, I then started searching, and after way too many attempts, I finally landed on this useful page at Stack Exchange, which attempts to explain how to download all older versions of Mac OS X/macOS. Here's the relevant bit for Sierra:
For OS versions since Sierra.

Sierra itself has now vanished from everybody's Purchase History. However, Apple are keeping Sierra fully available, even though High Sierra is out. No Apple ID is required.

Apple KB - How to download macOS Sierra
Sierra - Direct download link from the App Store
Given how much trouble I had finding this page, I thought I'd post it here for anyone looking for Sierra. Going forward, keep that Stack Exchange link handy, as it should be updated in the future as new releases come out.