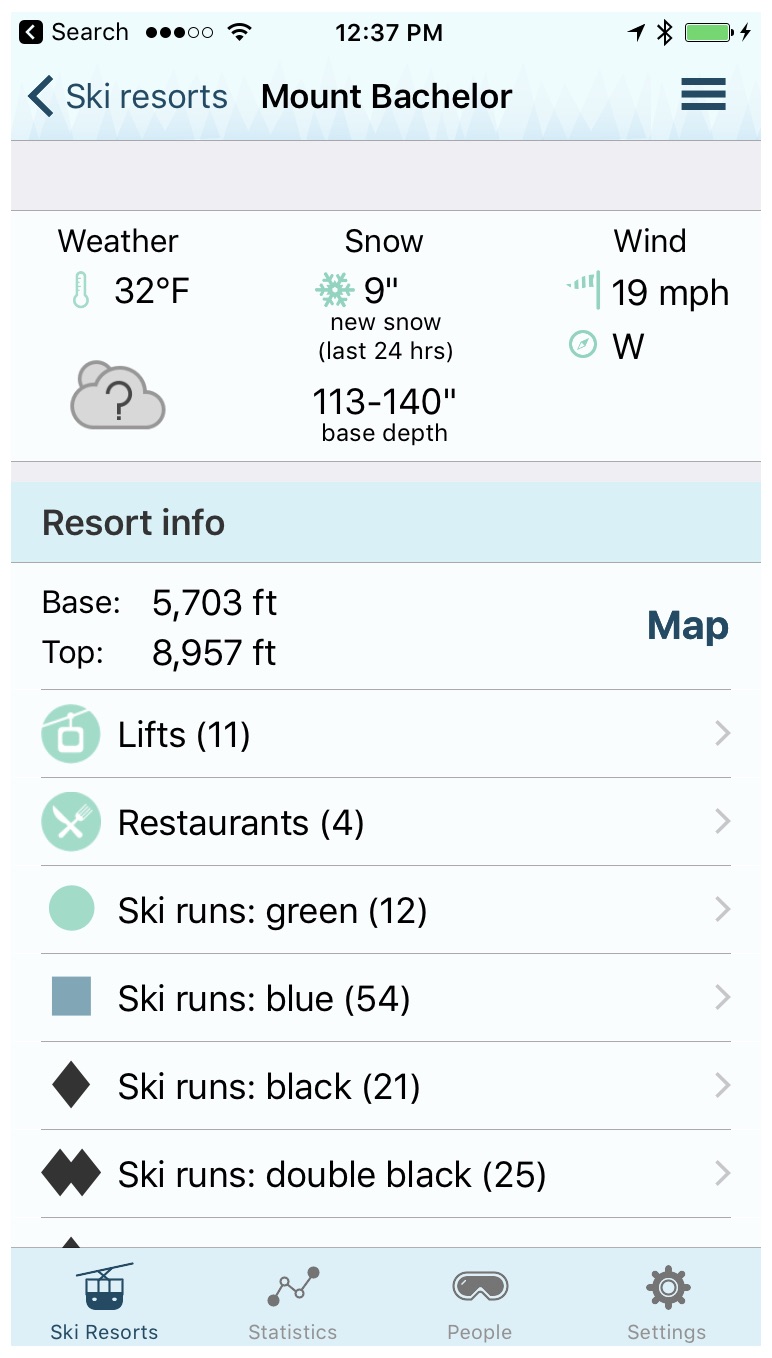 I spent yesterday at Mt. Bachelor, enjoying a bunch of fresh snow and surprisingly light crowds. To track my tracks, I've been using an app called Jollyturns Ski & Snowboarding. The app is free and includes one ski area; you can buy five more for $3.99, or $9.99 gets you "every ski area in the world."
For each area, you can see a summary page with current conditions and info on lifts, runs, and restaurants, as well as a zoomable scan of the official trail map. (For Mt. Bachelor, that means four maps, as they have quite a bit of terrain.)
You can drill down into run type to find a specific run; it'll be highlighted on the map. (Though if your area has more than one map, you may need to switch views to see the run on the proper map.) Click on a lift name, and it will be similarly highlighted on the map. Ditto for restaurants.
Jollyturns can also find and map your friends on the mountain, assuming they're using the app, of course. I haven't yet tested this social aspect of the app.
The one thing Jollyturns doesn't do is track your runs on a map—there's no way to see exactly what you skied in a given day. This is no longer true as of the latest update—you can view your tracks on Google Earth on the iPhone, or export as KML (or a couple of other options). As an example, here's a map from my February trip to Mt. Bachelor, as seen in Google Earth on the iPhone: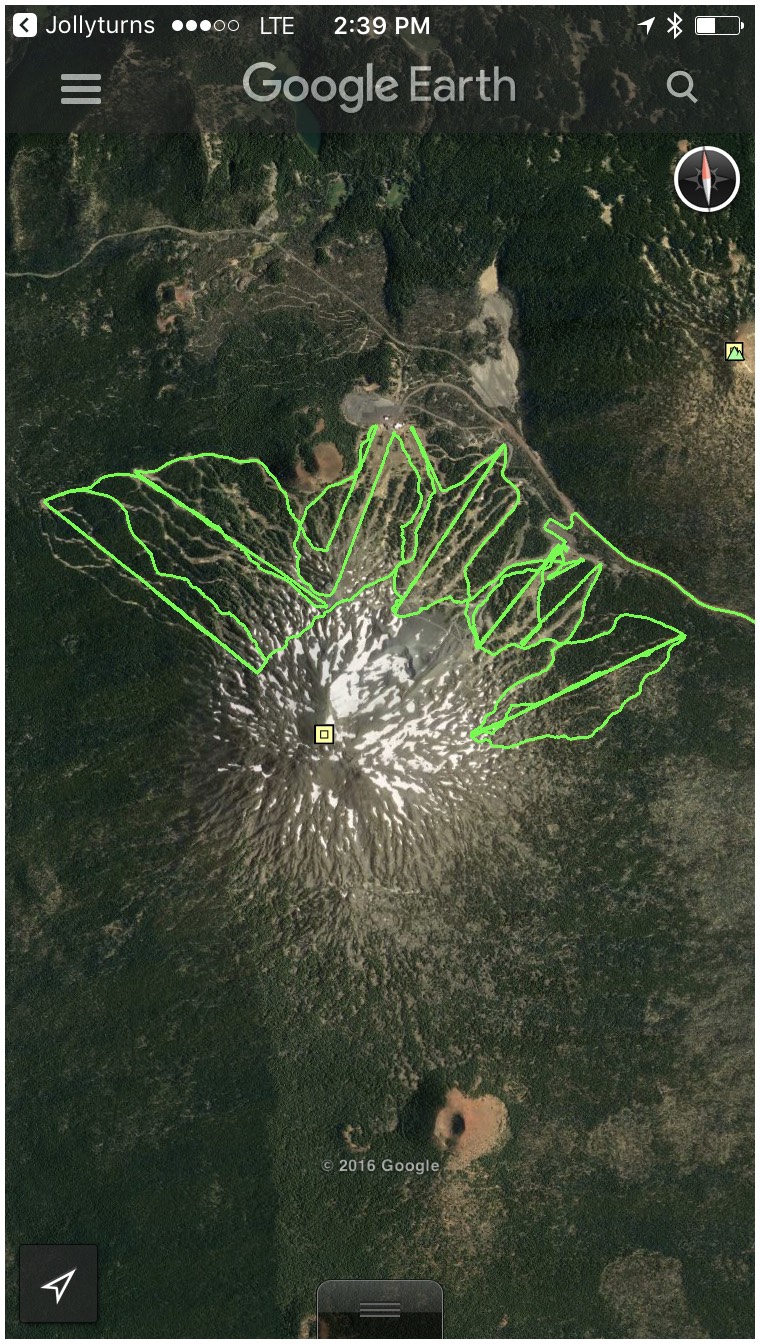 Beyond the map, you can also see how much you skied (vertical feet), how far you skied (miles), and your peak speed. I'd love it if it would map my day (I assume there are other apps that do this, but I haven't gone looking…recommendations?), but what it does do, it does well.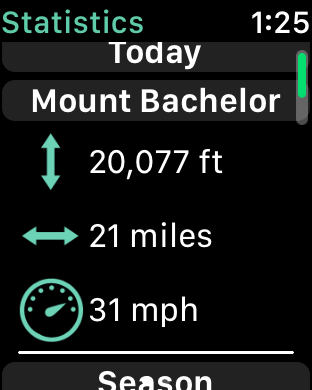 Jollyturns also includes an Apple Watch app—it provides a quick view of your vertical feet, distance, and peak speed. I much prefer a glance at my watch versus digging out the iPhone from multiple layers of clothing.
The one caveat I will add is that running Jollyturns can suck your battery down, as it's updating location info via GPS, and doing so quite often. Yesterday, after 4.5 hours of continuous skiing, my phone was down to about 25% battery. So if you want to make sure you get all-day phone battery life while skiing, Jollyturns is probably not the app for you.