Ever wanted a "light" weather check web site, free of ads and other visual clutter? One that you could maybe even use from Terminal? Then you want wttr.in.
Sure, you can use it from your browser, i.e. see the weather in Boston or Montreal, by just appending the zip/postal code of interest to the URL, i.e. http://wttr.in/95014. If you omit the location, wttr.in will get the location based on your IP address—for me, that's never anywhere near correct when I'm at home, though.
What's really neat is you can use it in Terminal, too, via curl:
$ curl wttr.in/80301
The output is graphical, but done so with text characters (click for zoomed version):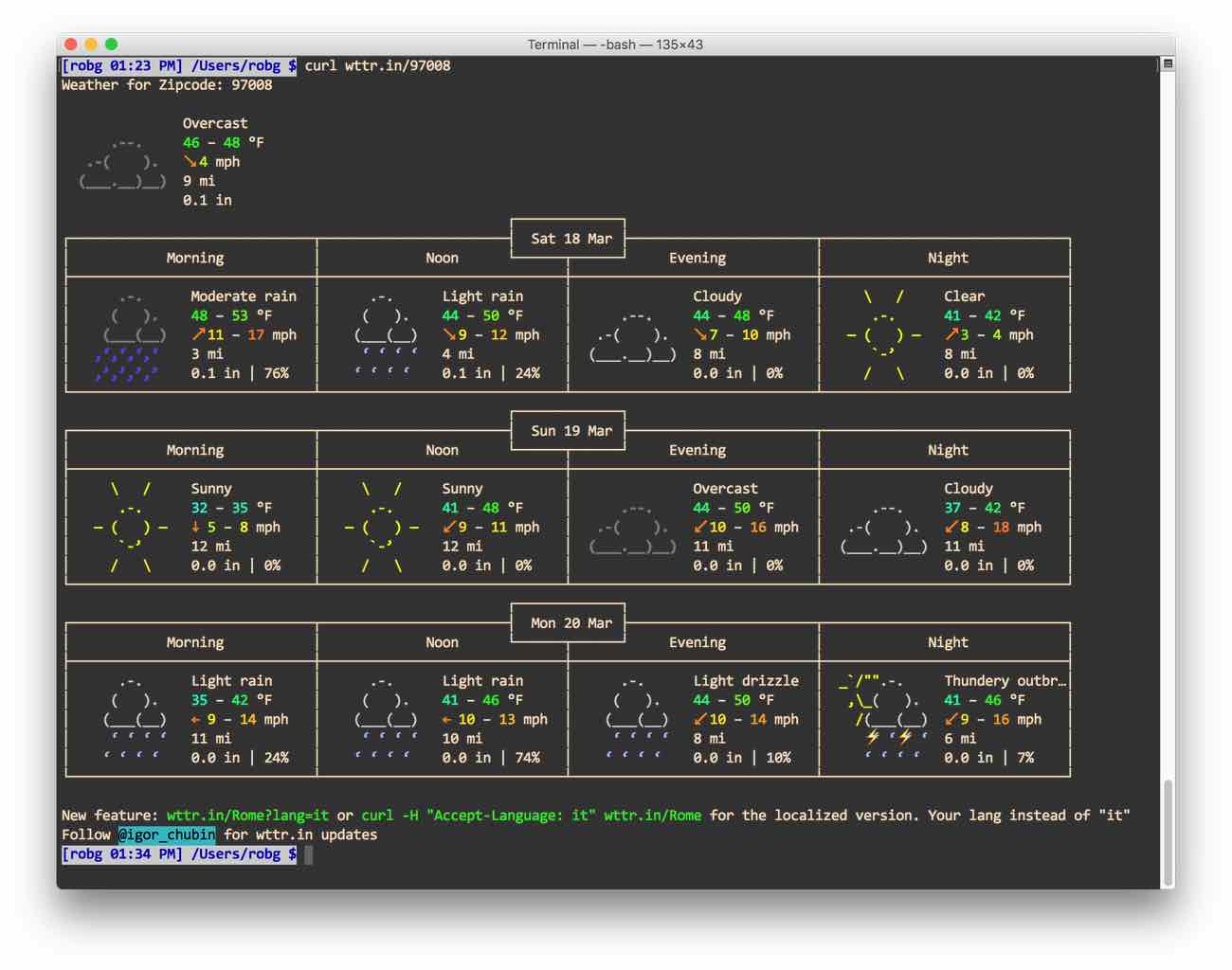 At a glance, you get a few days' worth of conditions, including temperature range, wind speed, visibility, and precipitation. There's even animation—check somewhere with thunderstorms, and you'll see flashing lightning bolts.
There's a help page that explains lots of other options, like forcing metric or US units, and looking at weather by airport code.