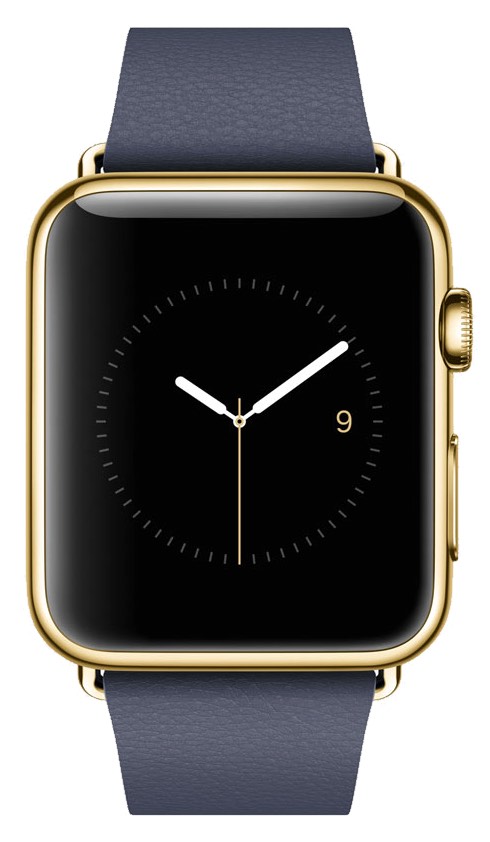 Lots of people are talking about the possibility of an upgradeable Apple Watch.
In particular, the ultra-expensive Apple Watch Edition is the version that seems to inspire these conversations: Who'd pay $5,000 (or $10,000 or whatever) for a non-upgradeable high-end watch?
While this seems a fair question, I honestly don't think upgradeability of hardware will be a major stumbling block for folks with this kind of money. Instead, they'll be focused on two questions: Does the watch do what I want it to do now, and does it make the statement I want it to make? If they answer yes to both of those questions, then they'll buy the watch.
A year from now, if Apple comes out with Apple Watch Edition 2 (gads, could that naming get any worse?), they'll ask themselves the same two questions, and then either buy a new watch or keep the old watch. Remember that functionality will improve on the existing hardware, as Apple ships software updates over time, so it's not like the watch will lose functionality as time passes.
Apple has never been in the "let us help you upgrade" business. They're in the "let us help you buy a new device" business, and I don't see their entry into the watch market changing that focus. If you want a new watch, they'll sell you one. Perhaps, just perhaps, there will be a formal trade-in program for existing Apple Watch customers—but I think that's all it would be, a simple trade-in credit when buying a new watch.
I just can't envision "Apple Watch Specialists" at the various Apple stores, sitting around on benches, loupes on eyes, swapping out watch motherboards. That's not Apple's business, and it's not a business I think they want to be in.
There is one minor exception to this: clearly there must be a relatively easy way to replace the battery on the watch; there's just no way they're going to require folks to mail in their watches for battery service. Perhaps the battery will even be a user-serviceable part…wait, what am I saying, this is Apple we're talking about.
I believe the level of Apple-provided hardware upgradeability in the Apple Watch (all versions) will match that of the iPad or Mac lines: none. In theory, we'll find out the answer in a few weeks when the Apple Watch is released. But in reality, Apple could take another year (or more) to figure out what to do for existing customers, as that's not an issue they'll need to address until the second generation Apple Watch is released.