To make our winter-air-blocked non-functional fireplace more visually engaging, I printed a huge fireplace image across multiple pages, and taped them to the fireplace blocker. The end result was usable, but definitely not professional: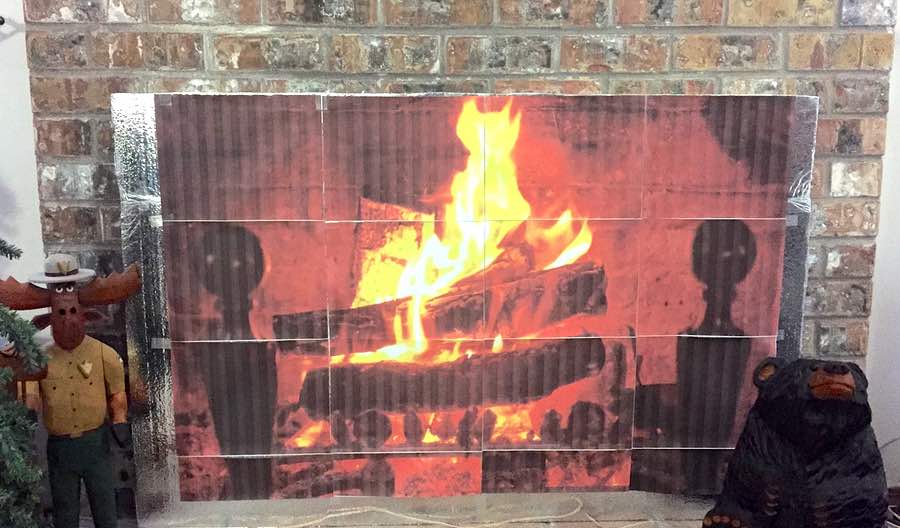 So I set out to find a shop to print a 36"x48" poster of the huge image. And because this was clearly an optional project, I wanted to do it as cheaply as possible. After much web searching, I found Poster Print Factory. Their online poster creation tool was easy to use, and the cost ($35 including shipping) was the lowest I found by at least $10.
It took about a week, but the poster arrived and the quality is fine. It's printed on relatively thick stock, and the image itself looked stunning. So now, our artificial fire has been enhanced by a high quality poster overlay: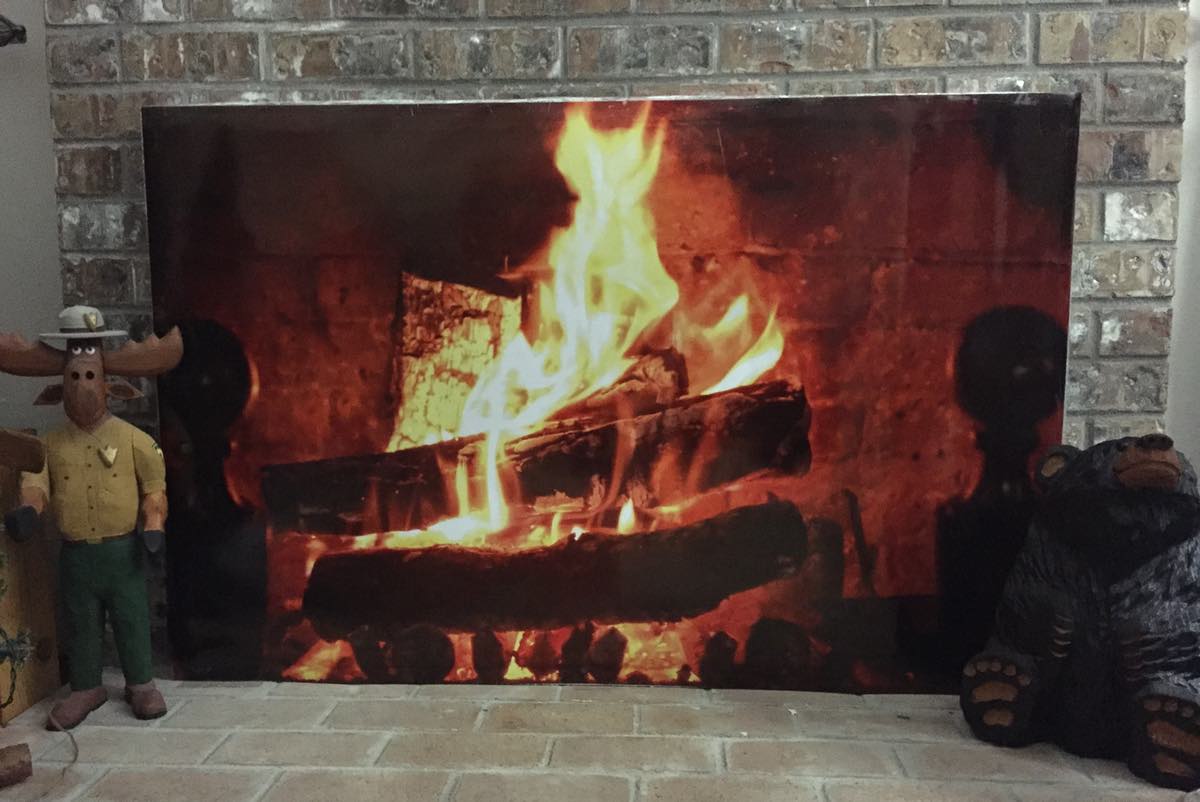 So much nicer to look at than the silvery surface of a piece of foam insulation! Anyway, if you're looking for some inexpensive poster-sized prints, I was happy with what I got from Poster Print Factory.