I wrote about the Intel® Power Gadget back in 2015—it's a little app that reports on your CPU's performance in a few categories. I still run it on occasion, and noticed that my version was a couple years old.
I downloaded the new version, and discovered that it now has a built-in software update check (hooray, though it doesn't appear to be automatic), they've improved the graphs' appearance, and added a new Utilization chart; here's a new (left) vs. old comparison: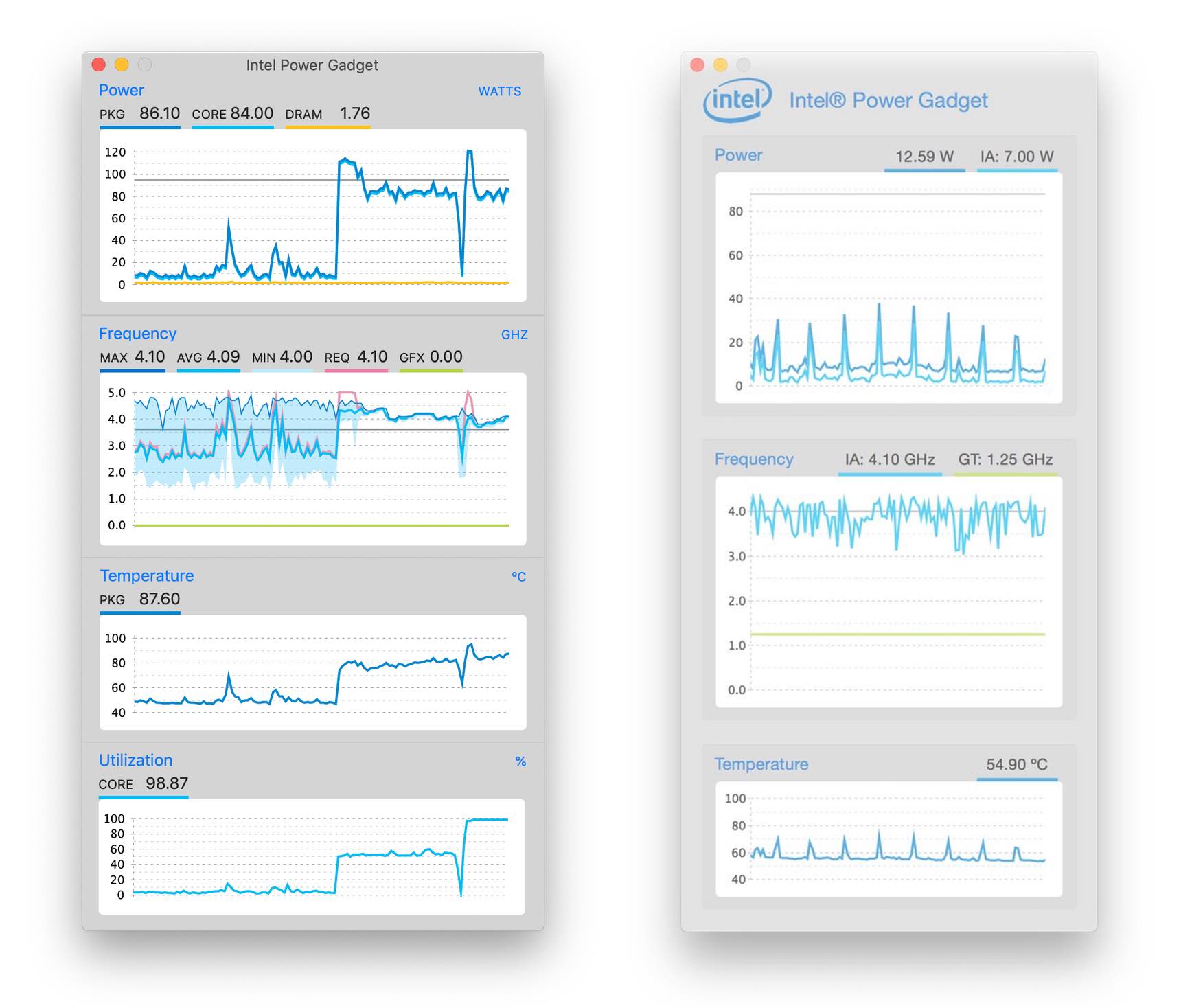 If you like CPU stats, it's great to get them right from the source, and I think the nicer-looking graphs (and new Utilization chart) improve on this already-useful geeky tool.