I recently explained how to use the keyboard in Excel's Paste Special dialog box, and this is a great timesaver on its own. But I use Paste Special a lot, especially with Formats, Formulas, and Values, so I made those three even easier to use via the keyboard…

Each one has its own direct keyboard shortcut, courtesy of Keyboard Maestro. Here's how I set it up; these instructions should work (with some changes, of course) for any app that can script keystrokes.
First, I created these macros in an Excel group, so they're only active when Excel is frontmost (no need to create global hot keys that you only use in one program). The actual macros are pretty trivial:
Send Command-Control-V to bring up the Paste Special dialog
Pause just long enough for the dialog to appear onscreen
Send the chosen shortcut key—T, F, or V in my vase
Send the Return key to execute the action
Then I just assigned each one to the same key used within the dialog, but with Command and Option to make it usable from anywhere within Excel.
Here's how all of that looks in Keyboard Maestro for the Paste Special - Values macro: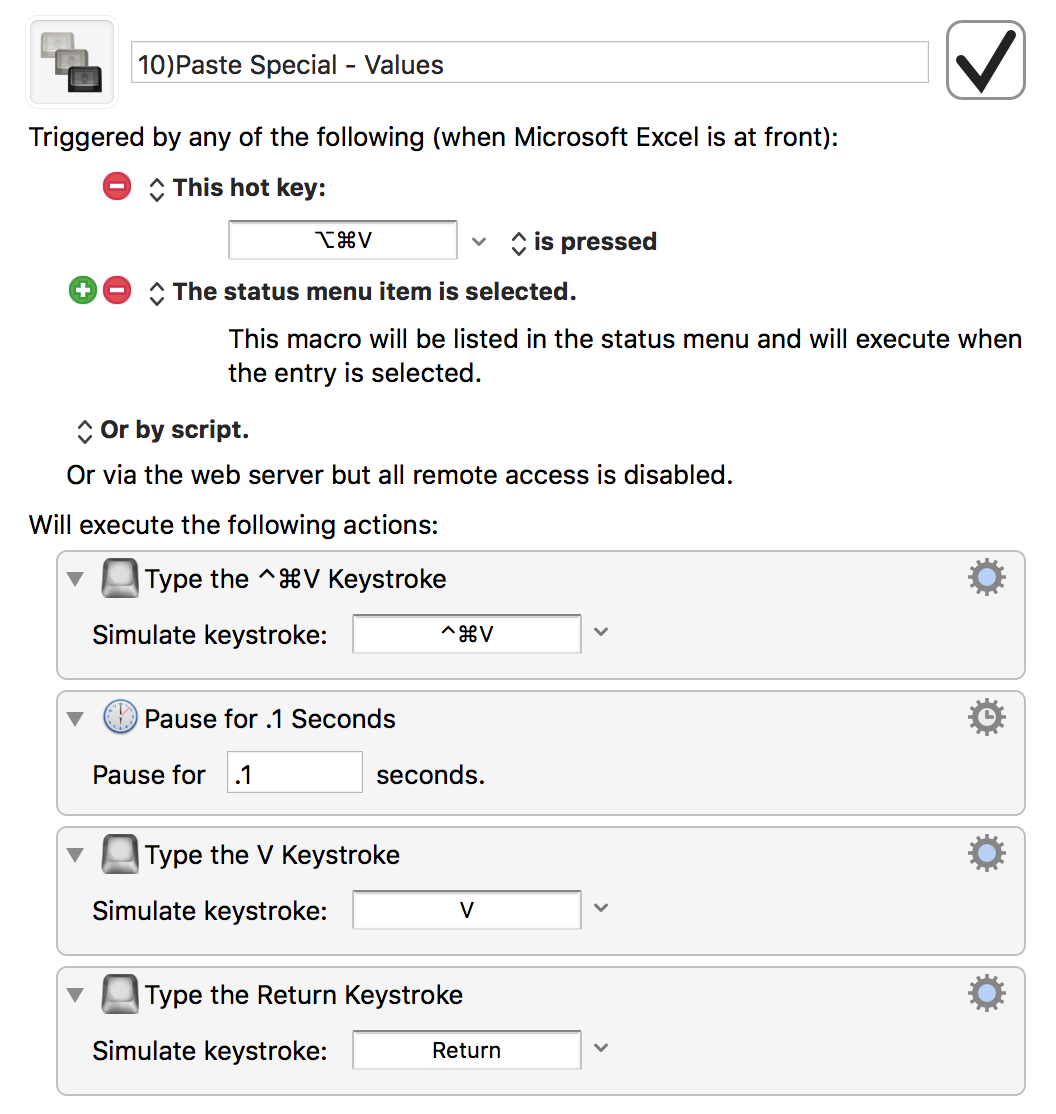 These macros don't save a ton of time—they save literally two key presses per use—but they help with "flow" when I'm working on something: I don't have to stop everything for a dialog that sits there onscreen until I remember to press a couple of keys. Instead, I only have to face that dialog when I'm using one of my lesser-used Paste Special commands.