As part of this longer post on my purchases from the Mac App Store over the last seven years, one particular bit really struck me: Based on my purchases, at least, there are a a lot of rarely-updated apps—and games in particular—in the Mac App Store.
Of the 116 purchases (or free downloads) I've made since the App Store opened, 90 are still available in the App Store today. At first glance, that seems pretty good—78% of what I have is still in the App Store. But it doesn't look quite so good if I examine when each of those 90 apps was last updated: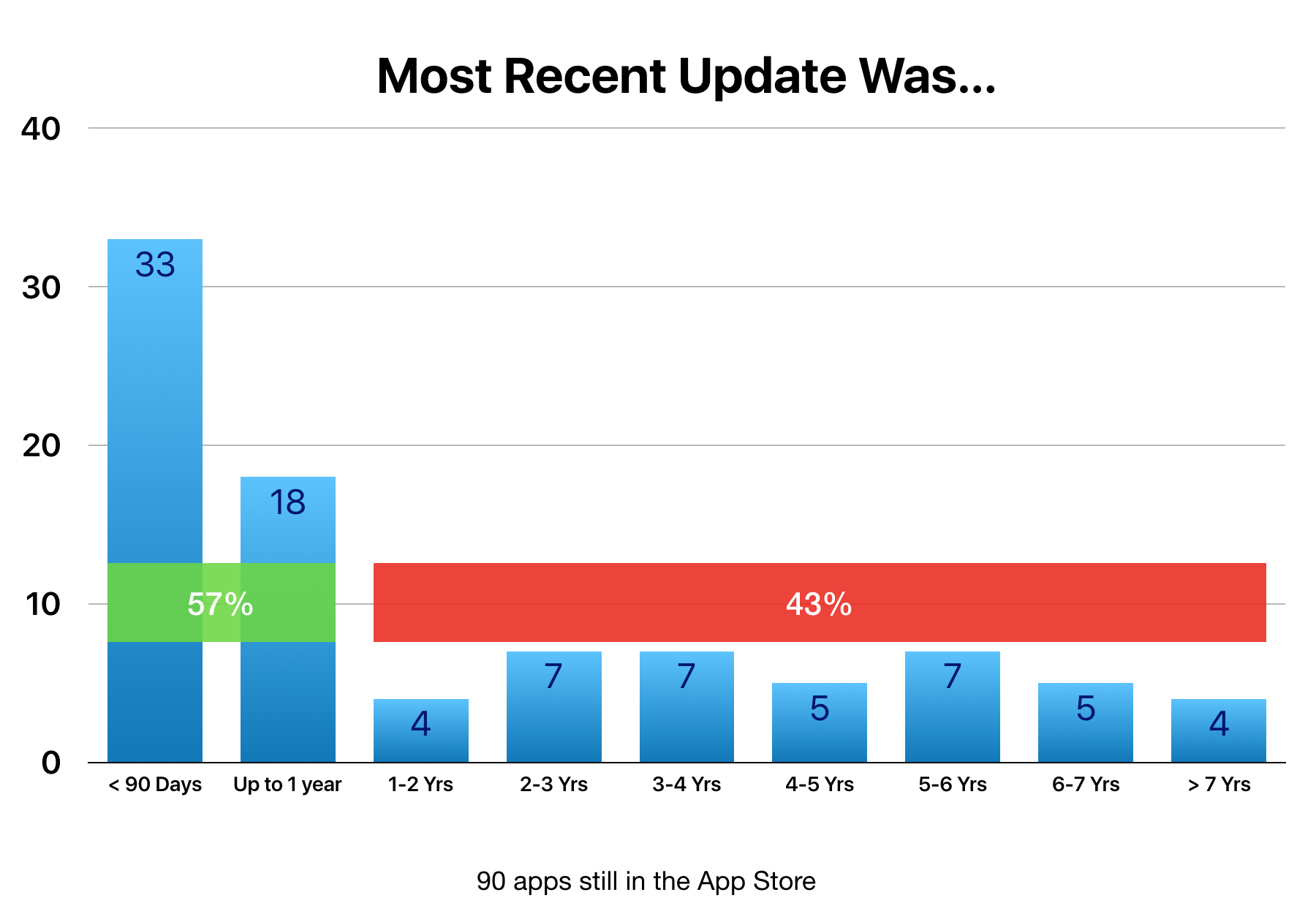 Yes, 51 of those 90 apps (57%) have been updated within the last year, and that's good. But what's not good is that the remaining 39 apps (43%) haven't been updated in at least a year—and of those 39 apps, 21 of them (over half!) haven't been updated in four or more years.
Digging into those 21 apps reveals that four of them are utilities, five are general use apps, and 12 of them are games.